Stop Wylfa B on Anglesey. Yes or No? Have Your Say.
With the recent Government announcement on nuclear energy policy, a "Stop Wylfa B" bandwagon has started on Anglesey.
This is your chance to have YOUR say on this major issue for the island and the UK's contribution to tackling climate change.
Is it "Yes" or "No" to the possible new nuclear build on Anglesey, referred to by most as Wylfa B?
The anti-nuclear organization PAWB (People Against Wylfa B) is actively campaigning to stop the project ever getting off the ground.


Click here to read what other visitors have said
Click here to have YOUR say on Wylfa B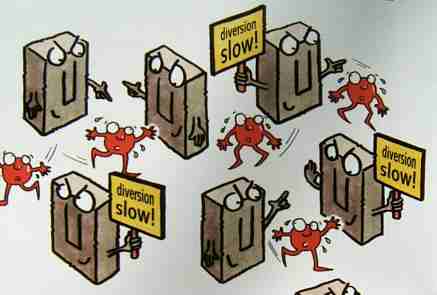 The local economy
Anglesey has one of the lowest levels of locally generated income in Britain. Figures show that the gross value added (GVA) per person is just only about 53% of the UK average.
Let's remember that when we combine the contribution of Anglesey Aluminium and Wylfa Power Station to the island it shows that 1,500 people including contractors earn a living from these two major employers.
But it is not just these jobs that would be risked if anti-nuclear campaign group PAWB's Stop Wylfa B Campaign succeeded. Think of all the other jobs in local support businesses that would go. And the workers at Wylfa spend money in local retail and leisure outlets, so supporting further employment.
The bottom line is that a campaign against Wylfa B directly threatens the livelihoods of thousands of families on Anglesey.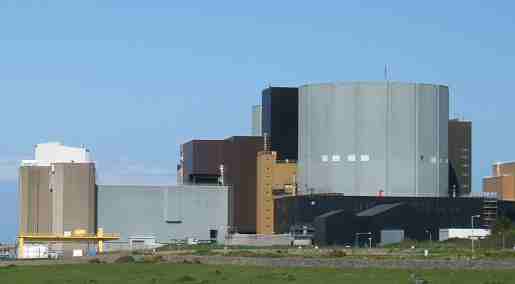 Climate Change and Energy Security
The UK has a significant challenge ahead in terms of its response to the growing twin problem of global climate change and our own energy security.
In January 2008 Prime Minister Gordon Brown announced to the House of Commons that it was crucial to secure UK energy supplies so that we are not over-dependent on foreign imports such as oil and gas.
The Prime Minister said:"We want Britain to be more secure in its energy supply. Even with all these renewable resources that we can bring to bear, we will still have a need for nuclear power."
A White Paper on nuclear energy has been launched. Business Secretary John Hutton told Parliament that "analysis of future gas and carbon prices show that nuclear [energy] is affordable and provides one of the cheapest electricity options available to reduce our carbon emissions."
Mr Hutton added that suitable sites would be located for new nuclear build and the first power station should be completed well before 2020. This, according to many people, is why the Stop Wylfa B campaign can be very damaging both to Anglesey and to the UK's obligations on climate change and energy security.
A Green Scientist's Perspective
Sir James Lovelock, eminent scientist, environmentalist and author of the Gaia theory, believes opposition to nuclear energy is based on irrational fear fed by Hollywood-style fiction, the Green lobby and the media.
He states that such fears are unjustified, citing that nuclear energy since inception in 1952 has the best safety record of all energy sources.
He goes on to say that even if these supposed dangers were true, worldwide use of nuclear power would be a minute threat compared to the lethal heat waves and rising sea levels which would drown many major world cities.
What the New Scientist journal said about James Lovelock:
"He is to science what Gandhi was to politics. And his central notion, that the planet behaves as a living organism, is radical, profound, and far-reaching in its impact as any of Gandhi's ideas."
---
What Others Have Said about Wylfa B
Click below to see contributions from other visitors to this page...

Related Articles:
Wylfa B, New Nuclear Build on Anglesey
de Rivaz says nuclear will help reduce energy gap
EDF Energy Visits Island nuclear plant
No Nuclear Subsidy Needed For New Island Plant
Darling statement brings nuclear build closer
Blair Committee comments boost new plant
End State Questionnaire




Return to Wylfa Latest from Stop Wylfa B

Return to Wylfa

Anglesey Today