Air Travel to Anglesey, Wales
Arriving in the UK
Are you going to get to Anglesey by air? If so, you have some good options to choose from.
As an international traveller from North America, Europe, Asia or Africa you can get to the UK through the major European hub of London Heathrow or Gatwick.



There are regular internal transfer flights between the London hub and Manchester Airport. Over recent years air travellers have come to use this northern airport as a major destination for flights to Britain.
I've met many visitors here on the island who used Manchester because of its convenient location in the north west.
---
The best way for you to keep up with the latest news and events on the island is by subscribing to our free Anglesey Today Newsletter. Just complete this simple form below. It's as easy as 1-2-3!
---
NEW AIRPORT NOW OPEN ON ANGLESEY
The Welsh Assembly Government funded civilian enclave at RAF VAlley has proved to be a major success. This progress does lead to real possibilities that the area will open up to the international air traveller from other parts of the UK.
Scottish company Highland Airways which runs the twice daily weekday service between Anglesey Airport at RAF Valley and Cardiff International Airport says that passenger numbers have exceeded original estimates.
The north south air link is proving so successful that there are strong possibilities that a bigger plan may be commissioned and an increase in flight frequency is also a possibility.
Other companies are showing some interest in possibly opening up other routes such as Dublin and Manchester. And with economic developments coming along on the island, the prospects look good for the airport at RAF Valley. Find out more about Anglesey Airport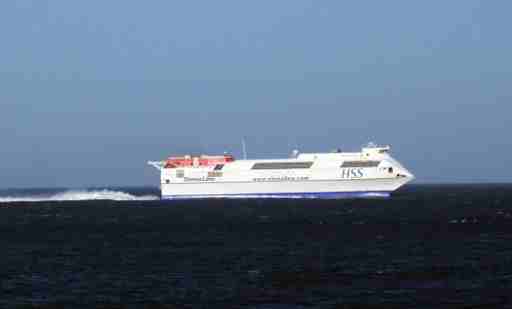 The main airlines flying between Heathrow and Manchester are:
British Airways (+44) 870 850 9850)
British Midland (+44) 870 60 70 555)
Qantas Airways (+44) 870 000 0123)

And if you arrive at Gatwick, you will find British Airways has regular transfers to Manchester.

More information about services at or near Manchester Airport



---


Getting from Manchester Airport to Anglesey
By road it only takes about two hours from the airport to reach our island. So there you have it. Why not hire a car at the airport and head west along the efficient M56 motorway. Need to know more about getting to Anglesey by road


---
If you have other transport arranged for while you are on Anglesey, you can take a coach or train instead. Manchester Airport has a modern rail and coach connection system called "The Station".
By rail, first take the train to Manchester Piccadilly Station (city centre) and then pick up a connection for Crewe, a major rail hub in Britain. Then take the train from Crewe which terminates at Holyhead.
Holyhead is a major strategic port and rail terminus on the western side of Anglesey. Please note that if you get another connection it may end at Llandudno Junction, which means you would have to wait there for yet another train.
If, however, the train stops at Bangor, that would be fine if you have planned to stay on the eastern side of Anglesey. More information on getting to Anglesey by train

If you want to travel from the airport by coach, contact National Express on +44 0870 575 7747.


---
---
FAQ on Air Travel to Anglesey
Q: How does the planned visit fit into my overall travel plans?
A: You may be planning a tour of Europe through air travel. Your main goal may be visiting the major cities in a number of different countries. Alternatively, you may be planning on only visiting the UK and taking your time to visit different parts of the country. These are important considerations because they will impact on your available time.
Q: How much time do I have for my vacation?
A: Focus on what is achievable. If you have a month then it would be possible to cover parts of England and Wales, including Anglesey. You may even have time to visit Ireland. But if you only plan spending one week in Britain, then you will need to be very selective.
Q: Am I planning to visit Ireland during my UK stay?
A: If so, then coming to Anglesey would be ideal. You could spend a few days discovering the many attractions on our island and then take the ferry across to Ireland. There is an excellent ferry service between Holyhead and Dublin.


Q: How do I plan to get about?
A: You may be using the train, or a car or coach.This depends on how much distance you plan on covering and where you want to visit. If you are going to be staying in our cities, then you could get by with using the train. However, if you want to get into the countryside and visit smaller towns, then you may be better off choosing car hire.
---
If you wish to contact us, ask a question or leave a comment just click here.



Return to Anglesey Today from Air Travel