Anglesey Airport, Airlink to North Wales
Anglesey Airport was officially launched on 8 May 2007 and is now open for business for commercial flights to Cardiff International Airport.
Scottish Company Highland Airways is running the hour long flights between Cardiff International and Anglesey.
The prospect of flights to and from Anglesey Airport at RAF Valley is very good news for the local island economy.
It's also great news for international travellers who want to visit the island.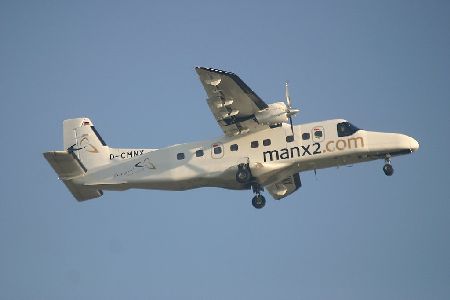 Click here to share your story or ask your question
Go here to read articles and contributions from other visitors

There are two daily flights between Cardiff, capital of Wales, and Valley. But with an eye to future growth, the local council have agreed for there to be up to ten daily flights.
This means that other exciting destinations will not be too long before being included. Already there is mention of flights to Dublin, Ireland and to Manchester.
Planners reckon that up to 12,500 passengers will use the airport in the first year. And as the planes to be used will have less than 18 seats, there will be no air passenger duty.
So if you are an international visitor planning to stop off at Cardiff Wales International Airport to see the Millennium Centre and other sites, or on a business trip to North Wales, you'll find the information you need here.
Book your Holyhead car hire from the airport:
Remember, if you need to get about the island by car then be sure to book your Holyhead car rental in good time.
And have you thought about the possibility of flying to Andalucia or the Costa Calida in Spain? Well, now that may be possible.
Ticket prices are in the range £15 to £50 for a one-way journey, depending on how far in advance you book your ticket.
Monday-Friday
Cardiff
0730
0835
Anglesey
Anglesey
0855
1000
Cardiff
Monday-Thursday
Cardiff
1615
1720
Anglesey
Anglesey
1740
1845
Cardiff
Friday
Cardiff
1515
1620
Anglesey
Anglesey
1640
1745
Cardiff
No service weekends or bank holidays
Luggage limits for passengers is 15kg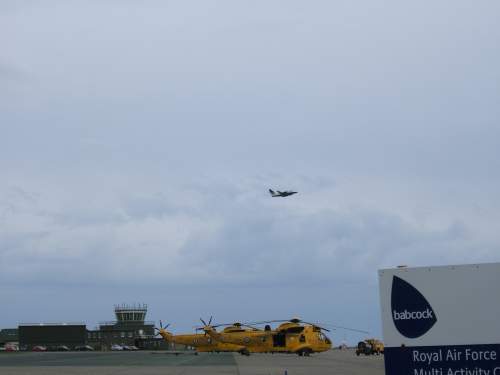 With the future development of air travel in Wales, there may be moves to link up Anglesey with other parts of the UK using seaplanes run by a Canadian company.
Preparation of the new airport at Valley
When I was visiting the airfield recently contractors from Yorkon were already starting work on the state-of-the-art civilian terminal, a project, designed by MAP Architects, worth an investment of over £800,000 ($1.4m).
Interestingly, the building was built off-site and then placed on location as 10 steel-framed units.
And next to the future passenger terminal is the railway line linking Holyhead to Chester and the rest of Britain.
So now with the improving travel communications international visitors will find it easier to make a stop here on Anglesey.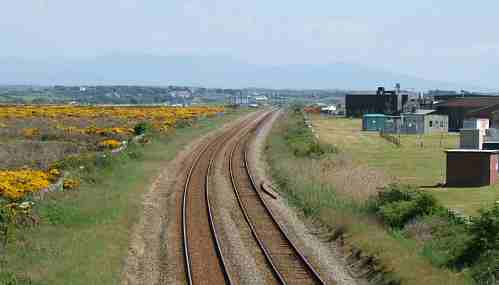 ---
Anglesey Airport is more commonly known as RAF Valley, and for good reason. It is the busiest RAF station in the UK, and home to a fighter pilot's training school.
Valley aims to train our future fast jet combat pilots using mainly the Hawk TMk1 trainer fighter.
Also at the station there is a Search and Rescue service, and when you visit the island you're likely to see the resident Sea King Helicopters flying over the coast.
Nearby you will find the beautiful sandy beach at Cymyran, it's great on a warm summer day though you have to watch out for the tidal current.
For nature lovers, particularly bird watchers, the nearby RSPB Wetlands Nature Reserve is worth a visit. After driving or cycling south through the village of Llanfihangel yn Nhowyn you will see the airfield ahead of you.
The wetlands are signposted and on your left. Just a little further you cross over the "hump-back" bridge, under which the railroad runs, and your at the entrance to the new airport.
Among the facilities available will be a car park for 60 vehicles, a visitor information centre and a search and security zone.


What Other Visitors Have Said
Click below to see contributions from other visitors to this page...

---
Return to Air Travel from Anglesey Airport
Return to Anglesey Today