AirSea Lines Ponders Anglesey Seaplane Service
Canadian-owned AirSea Lines, a seaplane operator, has held exploratory talks with key Anglesey stakeholders on opening new air links to the island.
The company currently runs scheduled flights between Brindisi, Italy, and the Greek Ionian islands.
AirSea Lanes UK vice-president Walter Stark suggested both business and tourist markets could be served, linking up London, West Cumbria and other parts of Wales.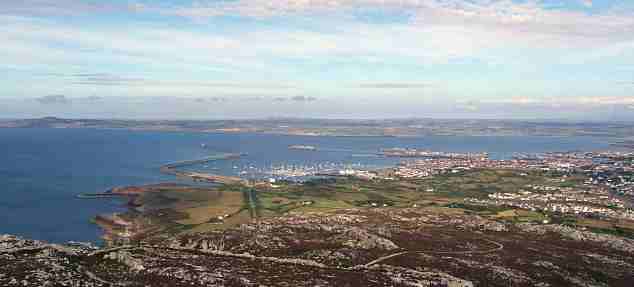 This great idea follows sharply on the heels of the recent launch of the Anglesey Cardiff air link from Anglesey Airport.
At this early stage, Mr Stark would not commit to a definite decision, citing the need for proper market research.
It could be that AirSea Lines wants to see whether this project can be viable without recourse to public subsidy.
There appears to be a synergy when combining the new service offered by Highland Airways from Anglesey Airport with the potential offered by using a seaplane.
---
Now you can keep up with the latest local news and events by subscribing to our free Anglesey Today Newsletter. Just complete the simple form below; it's as easy as 1-2-3!
---
Just imagine taking off on the River Thames and sweeping north westwards to Cardiff Bay in under one hour.
Then a quick 20-minute transfer by shuttle from the Bay to Cardiff International, where after a further hour flight you land at Anglesey Airport.
At the moment the Virgin Trains service from London Euston to Holyhead can take up to 4 and 1/2 hours.
You could be looking at shaving off up to half the current train journey time to Holyhead using the seaplane and then Highland Airways Anglesey Cardiff air link.
No doubt AirSea Lines will be looking for suitable harbour locations along the Welsh coast, further south into Cornwall, and possibly northwards to the Isle of Man, Belfast, West Cumbria and even Scotland.
Remember, here on Anglesey we have an excellent harbour facility to provide an ideal platform for a seaplane.
Holyhead Breakwater is the longest harbour wall in the UK, and would provide a sheltered location for this idea from AirSea Lines.


---
Related Articles:
Fly to Murcia from Anglesey
Flights to Malaga from Anglesey
Flights from Cardiff Airport to Anglesey
Possible Flights from Anglesey to Dublin
Anglesey Cardiff flight
Book your Holyhead Car Rental, Meet and Greet at Airport