Trinity House Lighthouses on Anglesey
Trinity House is a maritime organisation with a long and distinguished history.
Established under Royal Charter in 1514 during the reign of Henry 8th, it's primary objective is the safety of shipping and welfare of seafarers.
Today, the corporation has three main functions.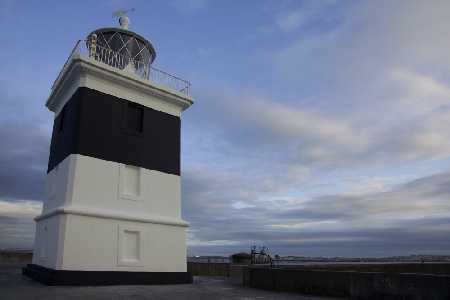 Photos provided by Paul Mattock, PM Photography


General Lighthouse Authority in England, Wales, the Channel Islands and Gibraltar. this includes aiding general navigation using lightships, buoys and radio systems.
A charitable organisation for the safety, welfare and training of mariners.
A Deep Sea Pilotage Authority



Since they were first built, Trinity House lighthouses were operated by lightkeepers who lived on site.
The first automation came as early as 1910, when acetylene gas powered lights were introduced.
However, it was not until the 1980's that this process really took off.
By this time, it had became easier as a result of:
Building helicopter platforms above the light units of remote stations. This meant technical support could get to the lighthouse quickly if needed.

Remote Control technology: it became possible to control stations from hundred's of miles away. Today, the Operational Control Centre for UK lighthouses is in Harwich, Essex.
---
Lighthouses around the Anglesey Coast
Though Trinity House now runs all the lighthouses around our coast, in the past they were privately owned.
Skerries Lighthouse
The Skerries rocks (53° 25'.3 N; 04° 36'.4 W) are situated off the north west coast of Anglesey.
The waters between the rock and the mainland are very turbulent and tidal.
Over the years a number of ships have been lost on this treacherous coastline. Find out more about Skerries Lighthouse


---
South Stack Lighthouse
Established in 1809, this is an important beacon for the heavy shipping traffic passing the west Anglesey coast. Position: 53° 18'.4 N; 04° 41'.9 W Discover more about the Trinity House lighthouse at South Stack


Point Lynas
This headland (53° 25'.0 N; 04° 17'.3 W) on the north east coast of Anglesey played a pivotal role in the development of the Port of Liverpool. Find out why. Learn more about Point Lynas Lighthouse, Semaphore and the Pilot boats.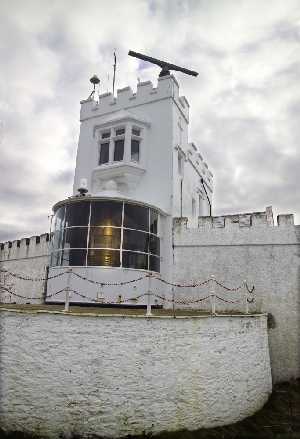 Trwyn Du Lighthouse
This beacon ( 53° 18'.80 N; 04° 02'.40 W) stands in the strong tidal channel between Dinmor Point and Puffin Island, off the east Anglesey coast.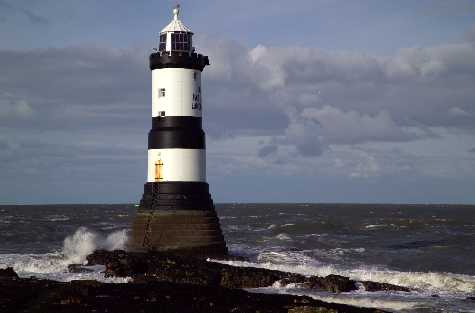 Learn more about Trwyn Du Lighthouse