Horizon Nuclear Power, Wylfa B New Build
The RWE Npower and E.On UK joint venture (JV) partnership will be called Horizon Nuclear Power, as the two German utility giants step up a gear in their bid to contribute to the new nuclear build programme in Britain.
Originally Bow Bidco Wylfa Limited was the JV company established to enter the initial process of bidding for the land adjacent to the current Wylfa Nuclear Power Station on Anglesey.
Having successfully secured the required plot for building a new reactor, the RWE NPower and E.On JV is now setting up this new company.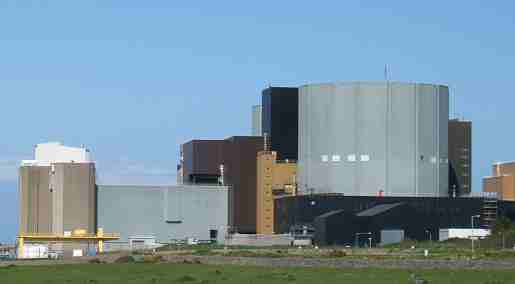 Read latest news and visitor contributions here
Have Your Say here

To subscribe to our free Anglesey Today Newsletter, just complete the simple form below. It's as easy as 1-2-3!

While the JV will be aiming to build 6GWe of new nuclear capacity in Britain, a major boost to our energy security and significant contribution to a lower carbon footprint, RWE Npower will focus on Wylfa while E.On UK has been the driving force behind the bid for the Oldbury site in Gloucestershire.
The new arrangements will see the JV investing around £15 billion ($25 bn) in a new nuclear build programme which could see around 10,000 construction jobs and over 800 permanent jobs at both Wylfa and Oldbury.
It is expected that the new corporate headquarters of the JV will be near Gloucester.
At this stage no final decision has been made as to which reactor design the venture will commission for the two potential sites of Wylfa and Oldbury, which are currently subject to the UK Government Strategic Site Assessment (SSA) process.
There is a competitive tender process being undertaken to evaluate the technical and commercial considerations with both the potential reactors, designed by Toshiba Westinghouse and Areva.
According to Alan Raymant, COO of Horizon Nuclear Power, technical teams from both E.On and RWE are already working on the evaluation process so that a final decision can be made on the preferred reactor supplier early in 2010.
It is worth noting, however, that RWE Npower has already completed an agreement for using three 1200 MWe connections at Wylfa on Anglesey, given that the Toshiba Westinghouse AP 1000 reactor conforms to this specification.
Horizon Nuclear Power will build on the preliminary consultations carried out by RWE Npower with stakeholders in the communities around Cemaes and further out on Anglesey. The testing of land at Wylfa for ecological and environmental purposes has already begun.
Over the coming months and years, as Wylfa new build makes progress readers will be able to return here to catch up with the latest developments.


Your News about Wylfa B
Do you have a great story about this? Share it here!
What Other Visitors Have Said
Click below to see contributions from other visitors to this page...

Return to Wylfa from Horizon Nuclear Power
Anglesey