Beaches of Anglesey, Wales
When you visit the isle of Anglesey you will find an amazing choice of beaches. If you are planning to swim, sail, canoe or water ski then you will be in for a treat.
There again you may want to walk along the coast and take in the beautiful sea views. If you want to explore our natural environment, there's a beach waiting for you.
Winter, spring, summer or autumn, the Anglesey coast offers you the chance to relax, get away from stress and enjoy yourself.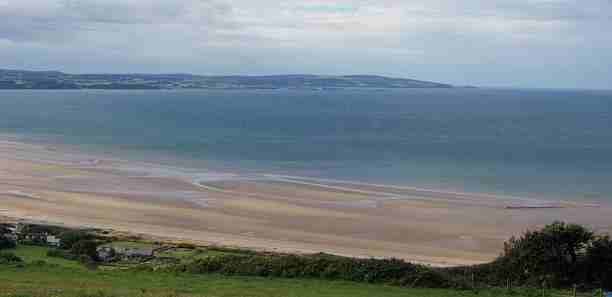 With the Atlantic Gulf Stream bringing us a milder climate, this island of ours is your place for a vacation. And Anglesey is one of only four "Areas of Outstanding Natural Beauty" in Wales.

Click here to share your experience (or ask a question) about an Anglesey beach
See what others have said about their island beach experience
---
You will find it almost impossible to visit all these great places. Unless, of course, you are staying here for a few months. Some are long and sandy, others are small coves often off the main track.
Each is special in its own way. Join me as I review some of Anglesey's best below.


Demi Moore Movie, Half Light UK Premiere
Local Resorts scoop prestigious Seaside Awards
Report on Radioactivity off Anglesey Coast

TIPS Sometimes Anglesey,like the rest of Wales and the UK can enjoy soaring temperatures and bright sunshine, so extra care is needed, especially with young children and the elderly.
Guidance from The Chief Medical Officer in Wales to cope with these exceptional conditions includes:
Keeping children safe in the sun. Parents are advised to keep children indoors or otherwise in the shade during the hottest part of the day. Loose clothing, preferably cotton, and a hat to protect the head is advised as is using a high-factor sunscreen.
Drink plenty of water or take fresh juice but not fizzy drinks, which contain lots of sugar and caffeine as these could make dehydration more likely.
Seek medical attention if anyone shows symptoms of heat exhaustion - nausea, dizzy spells, high temperature and cramp pains.


European Blue Flag Scheme
This award only goes to those beaches with water clean enough to meet fully strict tests laid down by European Law.




Rhosneigr Beach
Visit this long sandy stretch popular with watersports lovers and offering spectacular sea views. A good spot for buying a holiday or retirement home, the south west facing aspect is particularly compelling.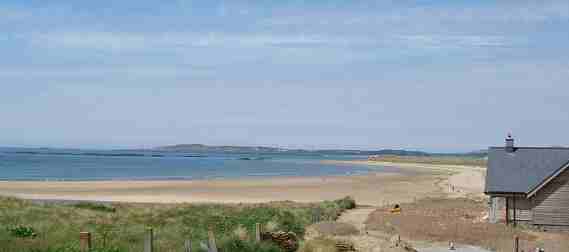 More about Rhosneigr

Discover beautiful Benllech
This is a warm,soft sandy location facing the east, sheltered from the prevailing south westerly winds. Fine for family breaks, good rock pools and coastal path runs past on cliffs above.
While just up the coast is the small, sheltered cove called Traeth Bychan, where the submarine HMS Thetis was beached after she sank in 1939. Red Wharf Bay Sailing Club is also based here.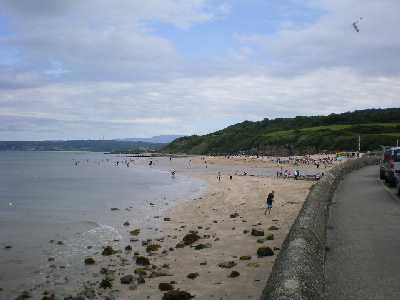 See more about the beach at Benllech here

Borthwen at Rhoscolyn
If you would like to enjoy a relatively sheltered location by the sea, with opportunities for sailing and relaxing walks among hedgerows and rocky headland nearby, take a closer look at Borthwen.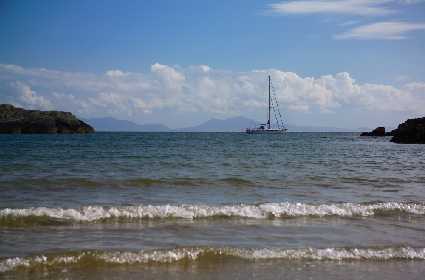 Read and see more about Borthwen here

Sandy Beach
This is a lovely strech of sand with a great view over Holyhead bay on the West side of Anglesey. Also called Porth Tywyn Mawr, it's a great starting point to dinghy sail and discover the adjacent coastline.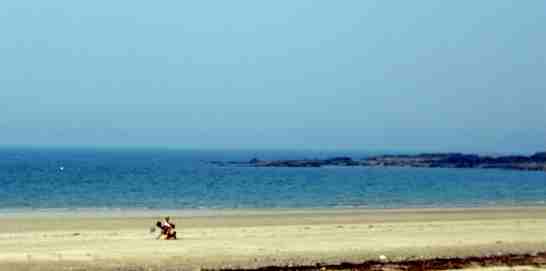 More pictures and story of Porth Tywyn Mawr


---
Trearddur Bay
Trearddur Bay is a fine long sandy beach on Holy Island, facing a south westerly direction. A perfect number for the family and for those who want to sail, canoe, dive or water ski.
Trearddur Bay has been awarded the prestigious European Blue Flag Seaside Award for clean sands and quality bathing.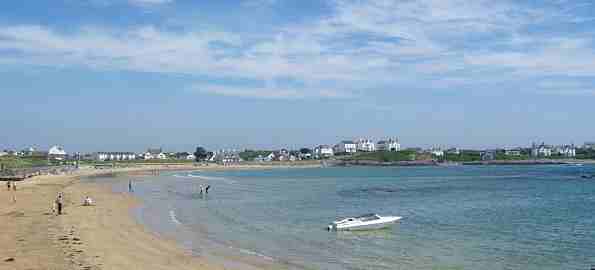 More information and photos of Trearddur Bay


---
Porth Dafarch
Porth Dafarch is about one and a half miles further west of Trearddur Bay. A lovely compact sandy cove facing the south west and surrounded by fine cliffs and rugged coastline.
Also a holder of the quality mark European Blue Flag Seaside Award.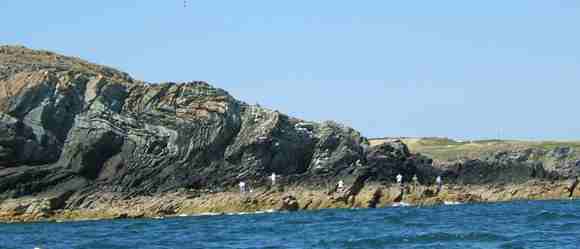 See photos and beaches information on Porth Dafarch




---
Traeth Mawr, Aberffraw
A fine,long, south facing sandy strip with some truly inspiring views of the mountains on the mainland.
I have always found something special about this place, whatever the time of year. Great for swimming and family activities.
Offers exciting exploration and winter walks.There are also interesting historic monuments nearby.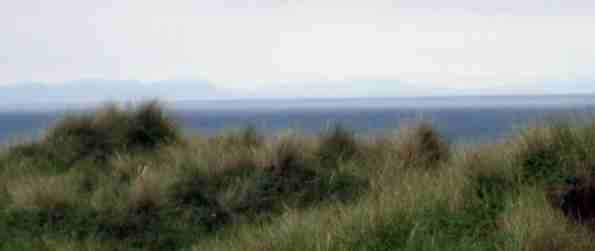 See lovely photos and learn more about Aberffraw Beach


---
Llanddwyn, Newborough
There's a lot to tell you about Llanddwyn. If you want to sunbathe or swim, that's fine. Lots of lovely soft sand and beautiful sea views.
But do you want to explore?
This is a peninsula with a romantic history and an interesting lighthouse at the end of the headland.
And actress Demi Moore was here for some takes in the psychological romantic thriller "Half Light".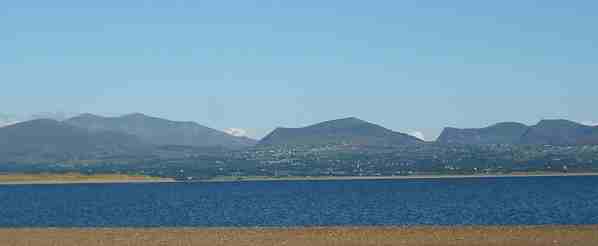 See photos and find out more about Llanddwyn




---
Llanddona
Set on the eastern side of the island, this sandy beach faces the north east. Winner of the European Blue Flag Seaside Award, this is a great beach for the family.
It's also a good location for for canoeing,sailing, and fishing.
There is also the fascinating tale about the Witches of Llanddona!
What Other Visitors Have Said
Click below to see contributions from other visitors to this page...