Aberffraw Beach, Anglesey
Aberffraw Beach is also called Traeth Mawr (Long Beach in Welsh), and it's easy to see why.
Such a long expanse of sand flanked by rocky headlands is perfect for walking. And those spectacular sea views across to the Lleyn peninsula.
You can almost imagine a scene from the old folk story "Tristan und Isolde", as Tristan approaches the Welsh coast from Ireland.
Magic! Prepare to unwind, leave the stress behind!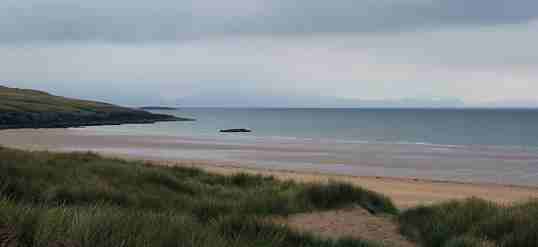 Whether you come here in winter or summer, the freedom to roam along this soft coastline is inspirational.
But wait! How do we get to there, you ask?
Firstly, leave the A55 dual carriageway and take the A4080 signposted for Aberffraw.
As you approach the village, head for the car park next to the stone-arched bridge.
A prominent landmark, now only accessible to pedestrians, this bridge across the River Ffraw was built in 1731 by Sir Arthur Owen of Bodawen.


Just imagine standing on that bridge over 250 years ago, at the start of the Industrial Revolution.
What a different sight! You would have seen the latest design of ship completed and launched along the River Ffraw, then an area known for its shipbuilding.


---
You now have a choice......
Either take the walk down the bank of the river until you reach the estuary and then you turn right onto the long sandy beach.

On your way you will see a number of boats moored along the river bank.
Alternatively, you can trek like an explorer through the sand dunes!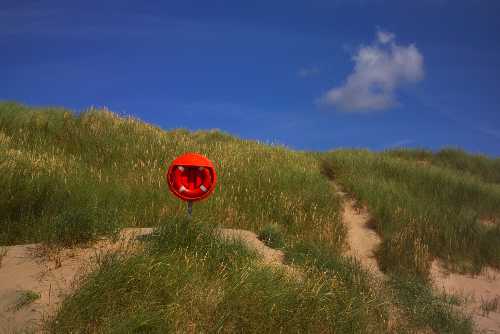 Photo provided by Paul Mattock, PM Photography


This in itself is quite an exciting part of the experience. You will move across wild,colourful terrain.
Tall marram grass and amazing sand dunes.
Just look at this Aberffraw Dunes video of the surrounding area.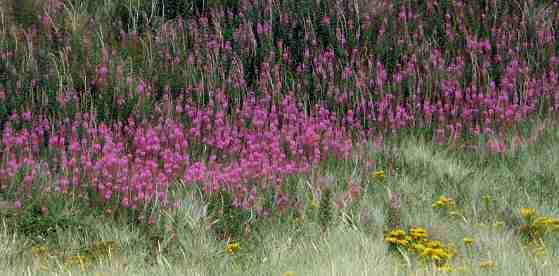 You can hear and smell the sea well before you actually see it.
And then you scramble up the final sand dune and what a view!
The vast expanse of the Irish Sea opens up before your very eyes. Well worth that walk!
See where this lovely beach is located, using this Map of Anglesey here.
In the past Traeth Mawr has also been awarded the highly prized Green Coast and Rural Seaside Quality Awards.
Other Information: Facilities include parking, toilets and a nearby cafe.
Related Articles:
Benllech Beach
Borthwen Beach
Rhosneigr Beach
Sandy Beach
Llanddona Beach
Llanddwyn Beach
Trearddur Bay Beach
Porth Dafarch Beach
Radioactivity Study on Anglesey coast
Island Beaches gain Seaside Awards
Demi Moore Film on Island, Half Light
European Blue Flag Awards




Return to Anglesey Beaches

Return to Anglesey Today from Aberffraw Beach