Llanddwyn Beach and Island, Anglesey
Llanddwyn Beach is truly spectacular when it comes to opportunities for breathtaking sea views and healthy walking activities.
You can walk for about 3 miles (5 km) from Llanddwyn Island to the south west tip of Anglesey, called Abermenai Point.
Alternatively, you can go west from where the island joins the beach and enjoy the sandy stretch leading to the Cefni Estuary.
And let's not forget the magnificent Newborough Forest, 2,000 acres of conifers and home to a rich biodiversity of plants and animals.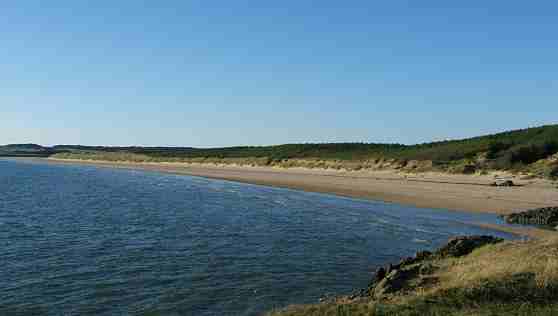 These woodlands border the sandy beaches and are in themselves well worth exploring.
Indeed, you can reach Llanddwyn Beach by following one of the forest trails. For those who don't fancy the excitement of walking through the forest to reach the open sea, there is a car park near the beach. Back to the beach! Well, again one of our island beaches has won the prestigious European Blue Flag Seaside Award.
There are plenty of great opportunities to swim in the clear blue water or to take a small dinghy out into the vast bay. If you prefer why not take your canoe along and explore Llanddwyn Island.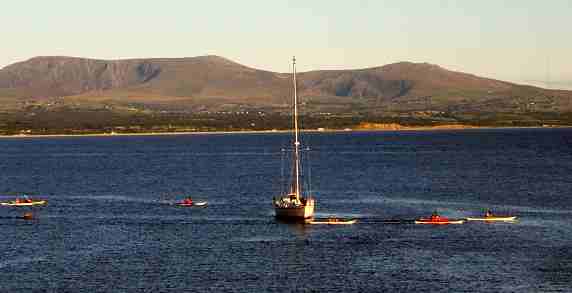 When I visit this soft, sandy coast I often notice the odd yacht anchoring just off the small island.The crew will row ashore, land on one of the hidden coves, and explore this site rich in history and legend.


The island is part of a National Nature Reserve. There are some marked paths which all lead to the southern tip of the island where you will find a
disused lighthouse
and old pilot cottages. Today, these buildings are used by the warden and for a local wildlife exhibition.
The marram grass and other turfs are very long in parts and there are banks of sea pinks, blue squills and other colourful flowers rioting down towards the rocky ledges. If the main shore beaches are not enough, you can always discover a little quiet beach on the island.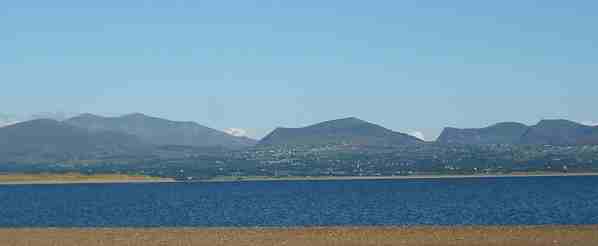 ---
Llanddwyn is so named after a young Welsh princess called Dwynwen, the daughter of British King, Brychan. Tradition tells us that Dwynwen retreated to the small island after her love affair with a young man called Maelon turned sour.
She founded a church on the small island and became known as the patron saint of lovers.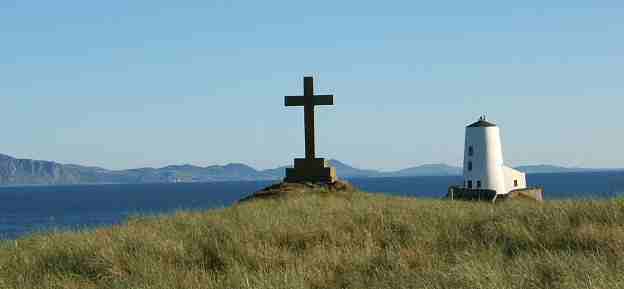 Related Articles:
Benllech Beach
Sandy Beach, Llanfwrog
Borthwen Beach
Rhosneigr Beach
Llanddona Beach
Aberffraw Beach
Trearddur Bay Beach
Porth Dafarch Beach
Radioactivity Study on Anglesey coast
Island Beaches gain Seaside Awards
Demi Moore Film on Island, Half Light
European Blue Flag Awards


Return to Beaches from Llanddwyn Beach
Return to Anglesey Today