EDF Energy Visits Wylfa on Anglesey
UK energy group EDF Energy recently visited Wylfa near Cemaes Bay on Anglesey to assess the NDA-owned location's suitability and potential as a nuclear new build site.
EDF Energy is part of the French pan-European energy giant, Electricite de France. The visit follows on from the Government's Energy Review in which Wylfa was earmarked among the most viable sites.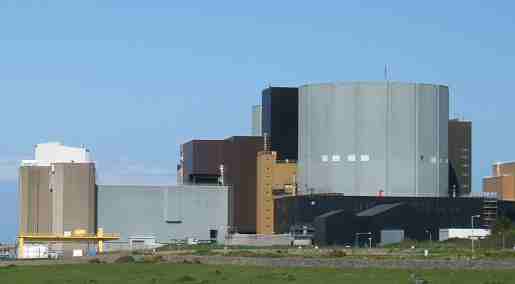 Given that the review suggested nuclear new build would be best adjacent to existing civil nuclear sites owned by the Nuclear Decommissioning Authority (NDA), Wylfa would seem to be a strong candidate.
And recently, local MP Albert Owen was accommpanied by Anglesey Council leader, Cllr Gareth Winston Roberts, the chief executive, Derrick Jones and Amicus Regional Officer, Alwyn Rowlands, to a meeting with DTI Minister Lord Truscott.




The delegation made a strong and persuasive case for Wylfa being considered as one of the sites for nuclear new build. Given the relevant, quality skills base on Anglesey the location has much going for it.
With the closure of the exisiting Wylfa Magnox Nuclear Power Station in 2010, a significant contribution of low carbon energy will be lost to the grid.
This news should not be a total surprise as EDF Energy made it known last year that it was a willing investor in nuclear new build in Britain.
We will, of course, have to wait for the Government's new energy consultation, following the succcesful High Court Appeal by Greenpeace.
EDF Energy has to carry out a full and open assessment on any potential new build site, including discussions with all stakeholders.
Any potential investor has to comply with both the Strategic Siting Assessment SSA), set out in the Energy Review and with other exisitng UK laws.
No additonal primary legislation would be required for nuclear new build.
The people of Anglesey will be following the latest developments with great interest. It seems there is a substantial majority in favour of nuclear new build, or Wylfa B as we call it here.
So following its recent visit, perhaps EDF Energy is in the right place at the right time.


---