The Future of Wylfa
The future of Wylfa is hugely important following the Nuclear Decommissioning Authority (NDA) decision that Wylfa Nuclear Power Station will close in 2010.
The NDA was set up under the Energy Act 2004 and it now owns the 20 civil nuclear sites in the UK.
It is the responsibility of the NDA to make sure Wylfa is cleaned up safely and securely, for the benefit of future generations.
This is an opportunity for you to have your say.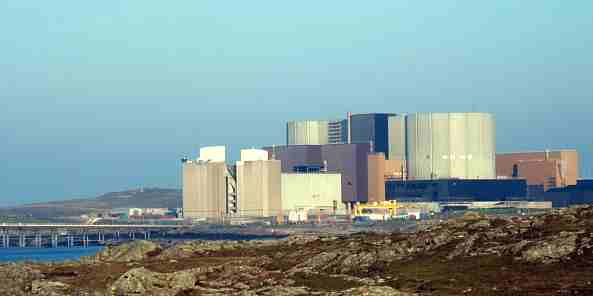 YOUR CHANCE TO HAVE YOUR SAY

Part of this process involves getting the best practical deal for local communities, while achieving the highest environmental standards. This enables the NDA to discharge its obligation to protect the environment for future generations.
Use the form below to say what YOU would like to see happen with the Wylfa site.
Anglesey Today is hosting this questionnaire on behalf of Magnox Electric Limited and the Wylfa Site Stakeholder Group. On completion of the consultation they will present a report to the NDA as part of the End Uses Strategy Consultation.
Thank You for your contribution to this consultation!



---
Cymraeg



Related Articles:
Wylfa B, New Nuclear Build on Anglesey
de Rivaz says nuclear will help reduce energy gap
EDF Energy Visits Island nuclear plant
No Nuclear Subsidy Needed For New Island Plant
Darling statement brings nuclear build closer
Blair Committee comments boost new plant
Stop Wylfa B on Anglesey, Yes or No?
End State Questionnaire




Check latest news from Wylfa



Wylfa Power Station

Anglesey Today