World Class Tidal Power from Anglesey
Tidal Power off North West Anglesey will drive the turbines of one of the world's first commercial tidal energy schemes.
A partnership between npower renewables, part of the European energy giant group RWE Innogy, and Marine Current Turbines (MCT), a Bristol-based tidal power developer, aims to install 10.5 MW of clean, green energy capacity off the Anglesey coast.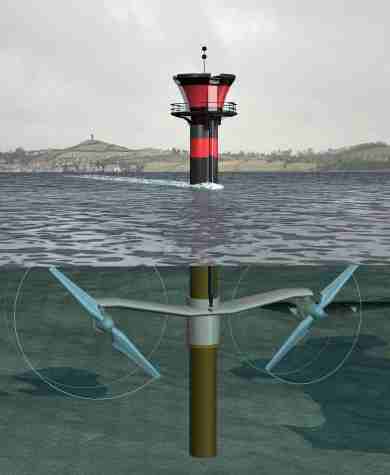 MCT are really excited to be involved in this cutting edge green technology which when fully commercial will contribute to meeting the UK's ambitious carbon reduction targets - 15% of electricity supplied from renewables by 2015.
The new development company, SeaGen Wales, aims to see this tidal energy project near the Skerries Rock being commissioned as early as 2011 to 2012. This timescale will be dependent on a smooth passage through planning consent and environmental assessments as well as securing the necessary financing.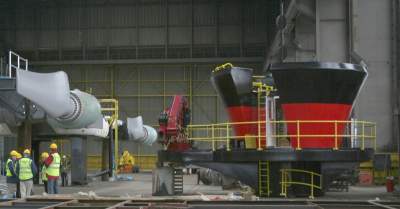 MCT is already involved installing the world's first tidal stream system connected to a grid system with its 1.2 MW commercial prototype in Strangford Lough, Northern Ireland.
The Seagen scheme envisages building the tidal farm in a zone 25 metres deep close to the Skerries Rock and Lighthouse, off Carmel Head, Anglesey.
Earlier scoping studies showed this area to be a strong candidate given the excellent tidal table along with natural shelter from Holyhead Bay.
Factors making this location ideal include its proximity to Holyhead with its excellent port facilities, and a good connection to the National Grid nearby.
The maximum generating capacity of 10.5 MW will be achieved using seven 1.5 MW SeaGen turbines which would stand about 9 metres above sea level.
SeaGen anticipates a comprehensive assessment of tidal resources will take up to the end of 2008, after which a formal planning application will be submitted.
Paul Cowling, managing director of npower renewables said: "[Our] collaboration with MCT demonstrates RWE Innogy's commitment to exploring technologically innovative energy options for the future, as well as continuing to develop our existing and well proven wind and hydro portfolios around the UK."
So let's hope that this ambitious plan, which could supply up to 6,000 homes on Anglesey with electricity, will not face undue obstacles in what is a very short timetable to projected completion.
Anglesey awaits with anticipation for this first world-first commercial-scale green energy generating facility which relies on natural tidal power.





Return to Energy from Anglesey Tidal Power

Return to Anglesey Today