Seagen Tidal Energy Underwater Turbine


Marine Current Turbines (MCT) confirms that it will start installation of its 1.2MW SeaGen tidal energy system in late August 2007 at Strangford Lough, Northern Ireland.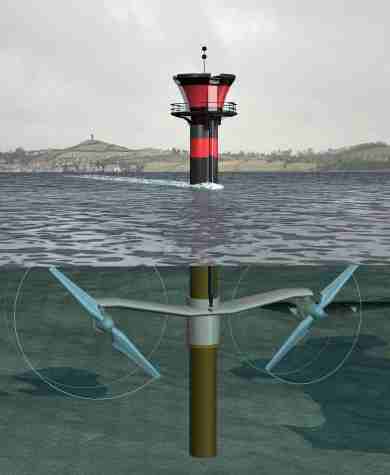 Underwater Turbine, prototype at Strangford Lough
This will be by far the longest tidal current system in the world and will operate as a prototype for up to 5 years. The MCT Seagen system aims to generate enough clean, renewable electricity for about 1,000 homes.
Plans are for this world-first prototype to be rolled out over coming years. This technology from MCT is a leader in the fast growing marine energy sector.
Over the next three years the company has plans to build a tidal farm of up to 10MW in UK waters. They express confidence that using this underwater turbine technology could see by 2015 a tidal capacity of 500MW as a realistic target.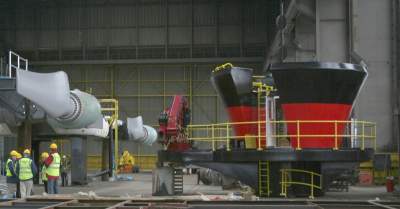 About half the cost of this exciting project was met by a £4.27m grant from the DTI Technology Programme, and among the main shareholders of MCT are Guernsey Electricity and EDF Energy.
This work is progressing while off the Anglesey coast MCT has been carrying out feasibility studies on suitability of key locations to site similar underwater turbine technology.
A grant from the Welsh Assembly Government has supported this work and if it looks viable, an environmental impact assessment will follow.
Developments at Strangford Lough are therefore relevant to the possibility of Anglesey getting a percentage of its renewable energy needs from its very tidal waters at South Stack and near Skerries Rock, using this new Seagen technology.






Return to Anglesey Tidal Energy from Seagen