Cruise Wales and Visit Holyhead on Anglesey Island
The growing number of people looking to cruise Wales as well as other UK ports could well see Wales from 2010 emulating top European ports which are destinations for the big leisure cruise market. Holyhead port on Anglesey would be a key destination.
This is the conclusion of a report by the Welsh Affairs Select Committee of legislators in the House of Commons, the British Parliament.
The report points to massive growth in the UK cruise market over the last decade or so, and points to an urgent need to secure a slice of this growth so as to strengthen the economies of Welsh port communities.


But before some eager ocean travellers make advanced bookings to cruise Wales, we should note that a current constraint is the lack of satisfactory docking facilities and infrastructure at Welsh ports to cater for the ever growing fleet of mega cruise liners in European waters.
In the background a campaign has already been set up, called the "Celtic Wave", costing £1.2 m and led by Anglesey, which covers Irish Sea ports in Ireland and Wales, and aims to attract more cruise visitors to these ports as well as their regional economic hinterland.
The Welsh Assembly Government in Cardiff has called on the UK government to support extra infrastructure investment to bring these ports, including Holyhead, Anglesey, Milford Haven and Swansea, up to the standards demanded by the cruise liner companies.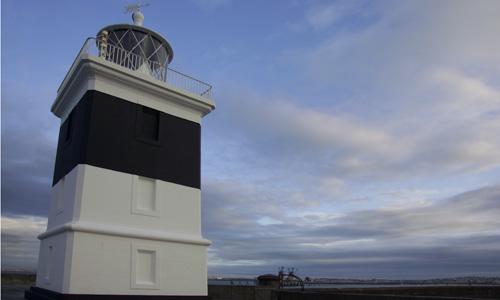 Lighthouse at Holyhead Breakwater, this photo by Paul Mattock

According to the findings of the House of Commons Welsh Affairs Committee, there is significant potential to boost local port economies and their regional hinterlands by maximising opportunities for people to cruise Wales as part of the UK cruising experience.
Over the longer term the prospects are for Welsh ports to emulate the success enjoyed by Baltic ports where there is an established and popular cruise market.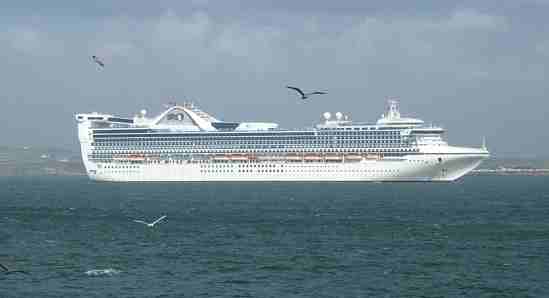 It now seems as if Welsh Members of Parliament want the UK Government Department of Transport along with the Welsh Assembly Government to work up a special ports policy for Wales, and to focus investment for maximum benefit.
From Holyhead in north west Wales via Milford Haven, Pembrokeshire and Swansea to Newport, Welsh ports can act as engines of economic regeneration when they encourage travellers to cruise Wales.
In the summer of 2009 the first cruise ship visited Newport, and nearby is the Celtic Manor where the Ryder Cup will be held in 2010. Cruise passengers from Newport were able to visit the Millennium Centre, Cardiff Castle and other attractions in nearby Cardiff.
Similarly, there are many Anglesey hidden gems for cruise visitors when their ship arrives at Holyhead, including World Heritage Castles of Wales at Beaumaris and Caernarfon, South Stack Lighthouse and Llynnon Mill, along with the excellent island coastal path.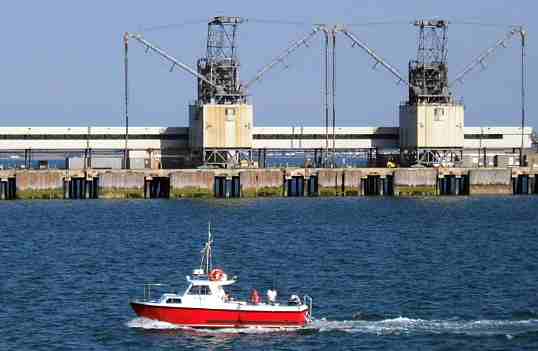 To boost the berthing facilities for the anticipated increase in cruise ship arrivals at Holyhead, the Welsh Assembly Government is providing financial support to strengthen the jetty used by Anglesey Aluminium Metals (AAM), which provides excellent sheltered anchorage and a convenient disembarkation point for cruise line passengers.
When completed this upgrade will see the Holyhead outer harbour jetty strong enough to allow mega liners such as the 2,000 passenger carrying, 285 metre Westerdam to berth at Holyhead Port.
The future looks bright and exciting for visitors to the UK looking to cruise Wales as part of their overall experience, and Holyhead Port, Anglesey will be ready to welcome them as they look to explore the many island hidden gems.