Anglesey Coastal Path Video Tour
We hope you enjoy this Anglesey Coastal Path Video Collection and that it will give you a small taste of our island coastline.
With about 125 miles of exciting coastline mostly designated as an Area of Outstanding Natural Beauty (AONB), there's sure to be a small stretch that you come to think of as your favourite.
You can also subscribe to our free newsletter where we will be adding more interesting clips around Anglesey.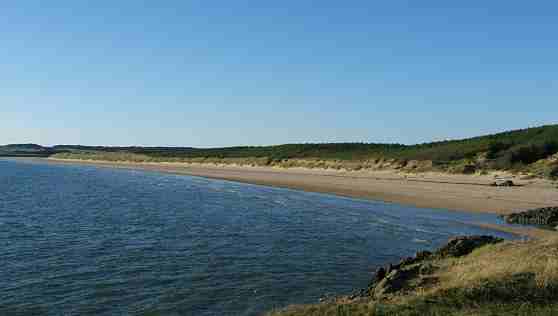 For our Anglesey Coastal Path Video Tour we decided to divide the island coastline into four areas. This way it makes it easier for you to get a feel for where the particular location is on the island.
The video pages have a link to a map of Anglesey, which includes a satellite version, so that you can plan how to get to the spot when you visit the island.
The video clips are ordered in a clockwise direction, in other words, going from, for example, the North West tip of Anglesey at Carmel Head towards Amlwch which is towards the North East coast.
From Carmel Head to Moelfre
From Moelfre to Menai Suspension Bridge
From Menai Suspension Bridge to Aberffraw
Britannia Bridge, Menai Straits
From Aberffraw to Carmel Head
Rhosneigr Beach, Wind Surfer and Sea View
Return to Historic Coast

Return to Anglesey Today from Anglesey Coastal Path Video