Tre-Ysgawen Hall Hotel , Anglesey
If you are looking for a top-quality hotel experience, then Tre-ysgawen Hall on Anglesey is your choice.
Tre-ysgawen Hall is set in 11 acres of tranquil and well-maintained gardens.
It is considered among the top country house hotels in Wales.
On a recent visit I was impressed by this character country house which has 27 de luxe bedrooms and 2 four poster suites.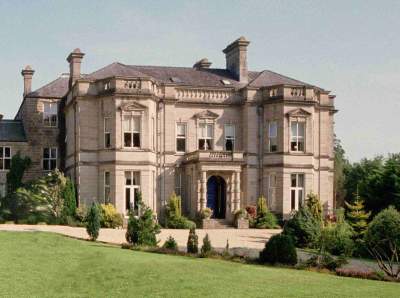 Built in 1882 as a grand country mansion for the Pritchard-Rayner family, this country house hotel has recently been sympathetically refurbished to the highest expected standards using the best materials.
Building on its well-earned reputation as a fine hotel with a quality restaurant, this hotel now offers an impressive Health Spa.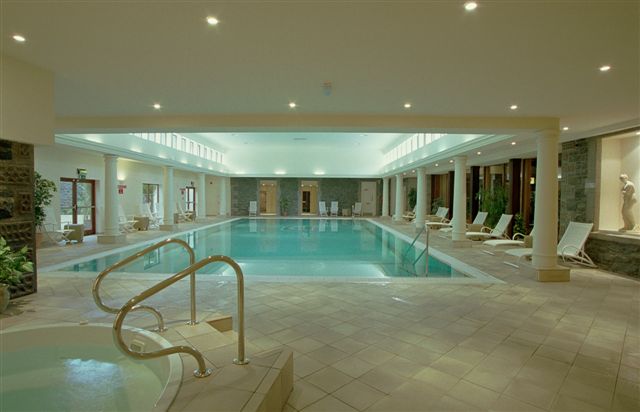 Opened in 2002, the
£4.5 million Spa
includes a 16 metre level-deck swimming pool, Sauna, whirlpool spa bath, steam room and a gymnasium.
Add to this the therapy and beauty suite and you have the perfect environment to make your stay as comfortable as possible.
So when you add in the relaxing ambience of the Clock Tower Cafe Wine Bar for these comforts and the beautiful gardens, you really are in for a treat.
And given the high standard of service, I'm not surprised to hear that Demi Moore often popped in here for rests and relaxation during the shooting of scenes in her film, Half Light on Anglesey.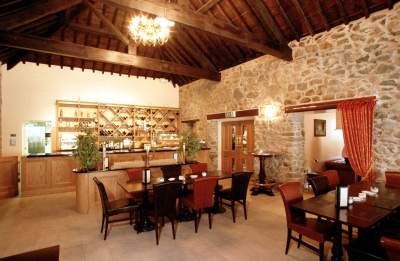 With the imminent opening of Anglesey Airport at RAF Valley, with daily flights to Cardiff International, it will get easier to reach this fine country house hotel.
For those keen to get from Manchester Airport quickly, there is a landing facility for a helicopter on the grounds.
Add to that a parking facility for over 100 cars and you can see how this hotel offers a great venue for conferences.
I saw the impressive Anglesey suite, which has air conditioning and can accommodate up to 200 delegates for conferences, presentations or wedding receptions.
Moving from the Spa to the Library and Drawing Room takes you from 21st to 19th century in style and decor.
And yet it is a smooth, almost seamless, imperceptible passage in time, a testament to the skill of the craftsmen and sensitivity in design.
Here a visitor cannot fail but be impressed by the magnificent oak staircase which leads to the first floor gallery which houses some impressive paintings. The staircase really is a focal point for this part of the hotel.
---





Return to Accommodation from Tre-Ysgawen Hall

Anglesey Today