Take an Anglesey Spa Break, Boost Your Energy
Give your body a real boost by planning an Anglesey spa break and indulge yourself with some of the many quality spa beauty treatments available at Tre-Ysgawen Hall near Llangefni.
This island hotel and spa is considered to be the best in North Wales with a team of well trained and dedicated holistic and beauty therapists on hand to offer your body and mind a personalised, top notch service.
When you complete your session you should feel refreshed and full of zest.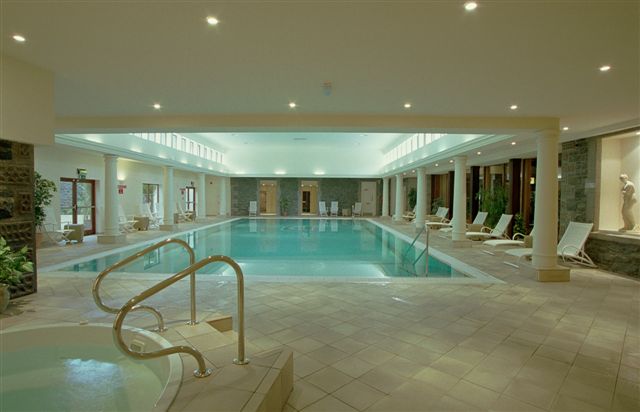 If you have suffered from high blood pressure or have hypertension then some therapies offered during your Anglesey spa break may be helpful and complimentary to conventional medicine.
Some people use spa treatment because they may have damaged a muscle, sprained a joint or suffered some bruising.
If you have chronic conditions like arthritis then a course of spa sessions may be very helpful as part of an overall pain management strategy.
Your Anglesey spa experience could help boost your body's energy flows and heighten your spiritual awareness as you have time to reflect on your life in a relaxing setting.
The relaxing and healthful environment may help to boost peripheral circulation as well as ease the pain of sore and tired muscles from covering nearby coastal walks.
A few sessions of massage and hydrotherapy in the pool can improve the flexibility of your body.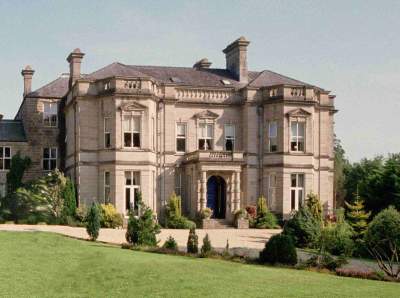 The spa strongly advises those intending to enjoy various therapies to book their sessions well in advance of arriving at the hotel.
Please note that treatments are only available for people over the age of 16, and children between 6 and 16 may only enter the spa if accompanied by an adult, and they may use the swimming pool for restricted sessions if supervised.
Among the facilites available at this spa in Anglesey are a steam room, whirlpool and gym as well as a sauna and 16 metre indoor swimming pool.
There are experienced holistic and beauty therapists on hand to carry out techniques such as chemical peels and dermal fillers.
A registered Nurse holds monthly Botox clinics in the Beauty Treatment room, while qualified instructors offer Pilates, Yoga and Salsa lessons in the Health Spa.



Go here for more on Tre-Ysgawen Hall Hotel


Fancy having body exfoliation and general pampering by the experienced staff using a special scub called Guinot made from kiwi seeds, brown and white sugar, Shea butter and salt?
Sounds great to me! It seems that these special treatments are rich in key antioxidants such as vitamins A,C and E which help to repair the damage to your skin which is the ageing process, by another name it's oxidative damage.
You can also have an anti-ageing skin cleanser and gel rubbed in, called Algologie made from marine animals and plants.
The team of beauty and health therapists at Treysgawen Hall Hotel and Spa are ready to give your body some real pampering and attention, and help you reach the new you.
If you are at Manchester Airport you can take a helicopter direct to the hotel, while car hire is availanble if you have arrived on the island by train or plane from Cardiff.
So today give your body and mind a real fresh start, full of vitality and energy, by making a booking for an Anglesey spa break.









Return to Healthy Living from Anglesey Spa Break

Anglesey Today