Worldwide Travel Destinations from Anglesey
Welcome to the Anglesey Today Worldwide Travel Destinations Resource page. Are you looking for some ideas and inspiration for your next vacation?
Below you will find some travel destination sites that we think you will find interesting and useful.
We've had a look at them and feel they may be helpful to you in your worldwide travel destinations plans.
Enjoy the tour!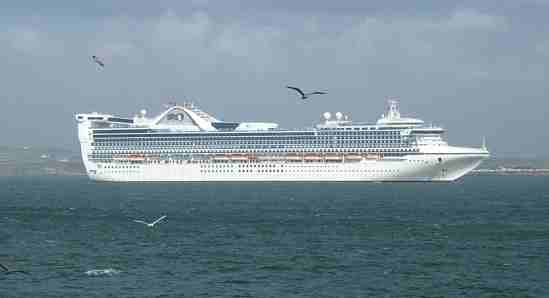 We hope you will find this Worldwide Travel Destinations resource helpful. To keep in touch with further developments, the easiest way is by subscribing to our free Anglesey Today Newsletter. Just complete the simple form below. It's as easy as 1-2-3!
North America, Carribean and South America
Barefoot in Maui is about one family's vacation experiences in Maui, Hawaii. Learn about inexpensive family activities, exciting adventures, and see an array of photographs and video clips. Also Maui hotels, fun places to eat, spectacular Maui beaches to visit, how to organize your paradise trip.
My-Island-Jamaica.com Jamaica is not only about the scintillating beaches and the alluring reggae music, there are lots more! The delectable food, the magnificent historical sites, the variety of sports, the beautiful rivers, the cascading falls, the energetic watersports, and the endemic plants and animals are only a few.
Turks & Caicos Beach Vacation GuideTravel to the tropical Caribbean paradise of the Turks & Caicos Islands. Get insider tips on the best beaches, resorts, villas, real estate, restaurants, diving activities and sights, when you visit this oasis.


European Travel Destinations
AD Sailing yacht charter holidays in Greece. Yacht sailing charters vacations in Greece Bareboat and skipper. Chartering and Yachting cruises specializing in Greek North Aegean Sporades and Halkidiki. Useful information and tips for skippers
Valencia Travel Guide
Valencia is the jewel of the Mediterranean with miles of white sandy beaches, lush orange groves, a modern city centre, fairytale medieval Old Quarter and one of the best nightlifes in Europe!
Madrid Guide Spain - Food, football, music and more!
Spains Vibrant and welcoming Madrid explained by a native of Madrid Spain. Tips, Hints and Tricks to get the most from this Great City! Sports, Food, Culture, Music and more!
Dracula in WhitbyA guide to the real Dracula story and his connection to Whitby, Yorkshire's unique vampire town.
My Italy, Piedmont, Marche and More
Piedmont, Marche and Sardinia are the three Italian regions I know best. I have lived in Italy for ten years and would love to help you to discover these little known but beautiful Italian regions. The best of Italian food, alpine peaks, gorgeous vineyards and plenty of history abound
Scotland's Enchanting Kingdom Visit the Kingdom of Fife in Scotland. Meet the people, learn about the history, the music, the culture, the food and of course the Home of Golf.
Tenerife holiday home insider is a guide which also shows the
unusual side of a holiday home in Tenerife with much revolving
around it such as taking on other travel destinations, either
short or far off.
Family holidays in Jersey
Jersey is a great place for family holidays. Enjoy miles of beaches, safe swimming, family-friendly hotels, dozens of attractions and events. From watersports and horse-racing to street theatre and food festivals, you will find plenty to appeal to everyone.
Written by Isle of Wight residents, this ongoing website gives you friendly, unbiassed advice, helping you plan your best ever short break or holiday. It covers visitor attractions, campsites, holiday parks, pubs, beaches, towns and villages, holiday accommodation and much, much more ....
Cyprus Tourist Guide - Discover the Island of Aphrodite with Cyprus Tourist Guide. Information on hotels, villas, apartments, beaches & mountains, attractions, sightseeeing and Cyprus tours.


Asian, Pacific and Australasian Destinations
China Travel Golden Route Travel China with a native Chinese. Learn about Chinese history, culture, artifacts, plan a fascinating itinerary and even learn a few Mandarin phrases.
Pulau Pangkor, a perfect holiday destination on the best island in Malaysia Pulau Pangkor, a tropical holiday paradise under the bright sun of Malaysia. Pulau Pangkor offers a fantastic holiday vacation for everyone who wants to go somewhere out of the ordinary.
Langkawi Beaches- The Best of Andaman BeachesLangkawi beaches have plenty of sun-soaked sands and so much to offer for everyone. It's your tranquil retreat from the real world!





Other International Resources
Affordable secure wifispots, secure high speed wifi security hotspots Offer free wifi business security hotspots, installation arranged and secure high speed wireless security internet hotspots.
Affordable Solar Energy SolutionsFind out how you can use the power of the sun to solve your energy needs.