Catching a Train to Anglesey from London
You have a number of choices if you are looking for a train to Anglesey from London. With train travel in the UK now growing in popularity, business as well as leisure travellers consider using a train to Anglesey as the most convenient way of getting to the island.
As for international travellers to Britain who may also want to get over to Ireland, the alternative to flying is the Holyhead Dublin ferry.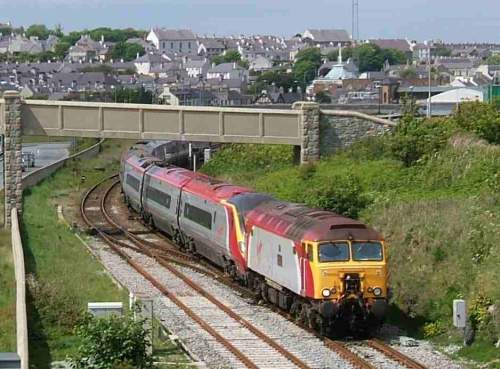 And the best way to get to Holyhead for the Irish ferry is by train, especially if you're in the London area.
To catch a train to Anglesey, you need to get yourself to London Euston station. Here you can get the Virgin train to Holyhead, passing through the hub station of Crewe and then on to Chester.
In fact, if you are coming from London it is almost certain that you will call at Crewe and Chester. Then there is the short pleasant journey along the North Wales coast.
See London Holyhead Train Timetables Here.
Journey times can vary ranging from three hours fifty minutes on Monday to Friday trains, to over five hours if you are travelling on a Sunday.
Usually this is due to track modernisation works on the line and sometimes a bus is used between stations. Best advice is to check before you travel.
On weekdays you can catch one of five trains leaving London Euston direct for Holyhead, though you can increase your choice if you change at Crewe. This might include trains bound for Manchester Piccadilly, Glasgow Central and even Liverpool Lime Street.
If you take a Virgin train for one of the other destinations you will get a connection to the Arriva Trains Wales service between Crewe and Holyhead.
Looking for a Hire Car:You may want a hire car for your short stay on Anglesey. Find out more about how a Holyhead car rental service may help you.


---
Now you can keep up with the latest news and articles by subscribing to our free Anglese Today Newsletter. Just complete the simple form here, it's as easy as 1-2-3!
---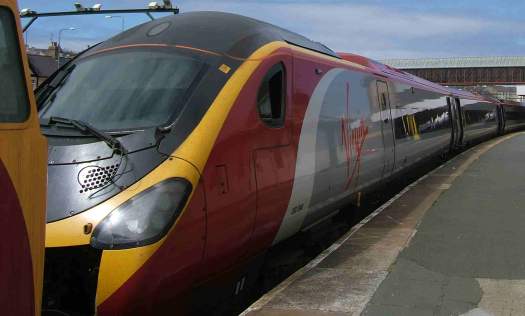 You may also have planned to stay at Bangor, perhaps for the University, or at one of the small villages on Anglesey.
If this is your intention you may need to leave the Virgin train either at Crewe or Chester and join the Arriva Wales stopping train.
And if you want to go direct from Heathrow Airport to Anglesey then you don't need to go to London Euston. There is a special Airport Express Coach service between Heathrow Airport and Watford Junction station.
You can get the times from Virgin trains as well as any other specific information for your journey. Remember to ask about connection times, if you have to change at Crewe or Chester.
It is also a good idea not to take more luggage than you can carry safely and to make a seat reservation, which is free.
If you are intending to use a bicycle on your holiday, then you need to notify the train company in advance.
So with your holiday destination by the coast planned in detail all you need do now is select the most convenient train to Anglesey.



Related Articles:
Holyhead to London
Holyhead Chester train



Return to Rail Travel to Anglesey from a Train to Anglesey

Anglesey