Keith Shone, an Anglesey Artist
An aspect of producing the Anglesey Informer, and the number of local people I have met as a result, is that I am constantly staggered at the number of talented artists tucked away in this small corner of Wales.
Keith Shone, whom I met recently, is no exception, although in his own unassuming and self-effacing way, he believes that his small talent was nurtured by sheer hard work and grit determination.
Born in Mold in 1931, Keith Shone progressed from school to Chester School of Art at a time when, in his words, art school in pursuance of a boy's career, was only one step up from embarking on formal ballet training!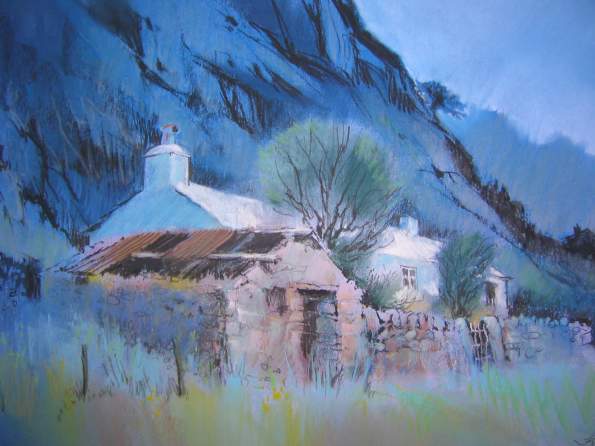 On leaving College, Keith started work as a professional illustrator, working almost exclusively for D C Thomson on boys' adventure comics such as Rover, Wizard, Hotspur and Swift.
His latter years in commercial work were dominated by work on the boys' magazine 'Commando', and this continued until the minute detail demanded by close illustrative work took a toll on his eyesight and forced him to abandon this line of work.
Having moved to Moelfre in 1967 and possessing an affinity with the sweeping shorelines and rugged mountains which are a regular retreat for him and his wife, Keith began painting in pastels shortly after his retirement from commercial work in l995.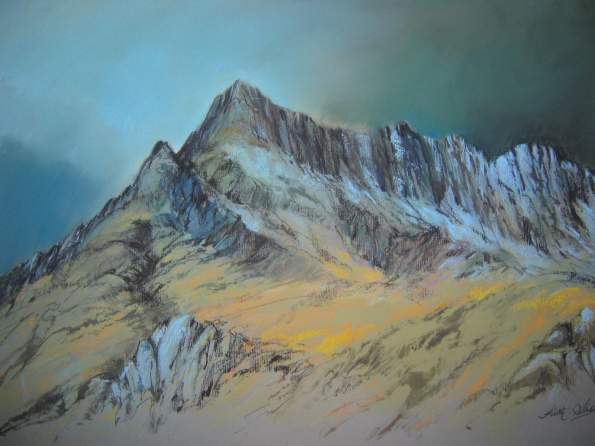 Keith paints very much from the heart and is clearly directed by his emotions and how he perceives the images he views rather than depicting a photographic-like representation of what he has seen. He vividly translates his emotions by using brilliant colour in many of his paintings to portray the influence the scene has on him or its subconscious emotional impact.
In recent years he has been commissioned by David & Sandi Birkett Evans to paint twelve pictures of the various ships which form the basis of their Maritime Collection in Cemaes Bay.
The cartoonist's graphic and technical mind has clearly been put to good use in the scrupulous research involved prior to putting together the final results which are remarkably vivid and authentic.
Other work over the last few years had adorned many local galleries and as far afield as the Albany Gallery in Cardiff.
An exhibition of his work will run at the Galeri, Betws-y-Coed from Sunday 25th February for two weeks.
---
To keep up to date with events and news on Anglesey, join our free Anglesey Today Newsletter by completing the simple form below. It's as easy as 1-2-3!

To contact Sue at the Anglesey Informer, click here