The Wylfa Ghost, Anglesey
Anglesey Today presents an article on "The Wylfa Ghost" by Ann Farrell. A number of ghosts have been sighted on Anglesey, and so here we offer our readers their chance to read this interesting article.
Who would have thought that this corner of Anglesey would have in common a nuclear power station, a former New Zealand opera singer who performed at Covent Garden and Demi Moore, star of the 1990 film, Ghost, and more recently, Half Light (2006).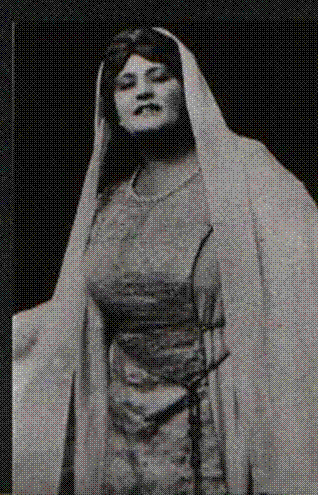 "The Wylfa Ghost" by Ann Farrell
According to tradition, ghosts haunt their earthly place because of some great wrong committed there, or a sense of unhappiness.
Is it possible someone could haunt a place where they had been particularly happy, and had been forced to leave?
The first recorded sighting of the Wylfa "spirit" was in August 1964, when Wylfa Nuclear Power Station near Cemaes Bay, was being built.
Some Irishmen were working on the night shift, building a tunnel, and they reported that they had seen a ghostly lady in the tunnel.
Some cynics maintain to this day that it was local men also working there who were trying to frighten the Irishmen, known to be susceptible to such things!



However, soon after, six men working on the same tunnel saw a lady in an evening gown on the edge of the cliffs. Other workers saw her 20 yards away and thought she was a girl going for a swim.
They heard her humming a melody and called to her. But she continued to walk on to the edge of the cliff, and then the vision faded.
I came upon the story when I worked in Wylfa in the early 1990's. I met this colleague who maintained he had seen the ghost.
A site road had recently been rerouted to accommodate a new building, and at 3am one morning this man was having a tea break and looking at the new road.
He gave me a very vivid description of a lady in a long white dress drifting past the window about 20 yards away from where he was sitting. He was absolutely convinced that he had seen a ghostly apparition.
I decided to try to find out who this lady could have been and why she was wandering around a modern nuclear power station.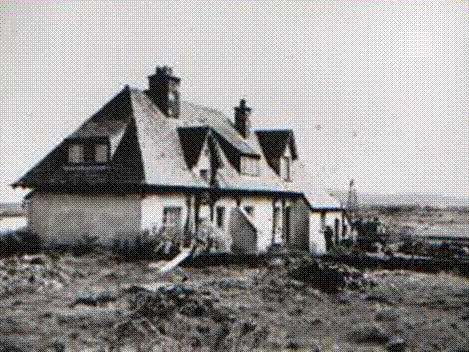 I am sure her name is Rosina Buckman. She was a famous New Zealand opera singer who came to England in the early 1900's. She became a member of the Beecham Opera Company, where she met her husband Maurice d'Oisley.
She starred in Opera at Covent Garden, and sang with Melba. In the 1930s, when teaching at the Royal Academy of Music in London, she bought a country house, Galan Ddu on Wylfa Head.
At this time the area was described as millionaires' row, with many smart holiday homes tucked away along the cliffs. Princess Victoria would come to stay with the Hon. Violet Vivian and they would all socialise.
Rosina brought students from the Royal Academy and they would give charity concerts in Cemaes Village Hall.
There are descriptions of Rosina being very grand, always dressed in long flowing white gowns, and carrying a Pekinese dog under one arm.
During World War 2 the RAF built a radio location station on Wylfa Head. Rosina and her family had to sell the house.
I have two theories about why Rosina haunts the place. Her mother-in-law Emma d'Oisley loved the place and spent much of her time there, eventually dying there in 1935.
She requested that her ashes be buried there. When the former Central Electricity Generating Board bought Wylfa Head for the power station, the casket containing the ashes of Emma were removed and reinterred at Llanbadrig Church, Cemaes.

One theory is that Rosina wanders the power station and the cliff tops in search of her mother-in-law, missing from the place she remembers. The other is that she haunts the place where she and Maurice had been particularly happy.
Curiously, it seems she is usually seen in July or August, the time of her summer holidays. There seems no need to send her to another place, as she is a happy and pleasant ghost.
So if you are visiting the area of Wylfa Head next summer, keep an eye out for a lady dressed in white, happily singing.