Farmhouse Accommodation on Anglesey
A farmhouse holiday is a great way to enjoy your stay here on Anglesey. You can expect to receive a warm welcome in a peaceful, rural setting.
Visitors come to our island from other parts of Britain and from overseas. They appreciate its unique charm, mild climate and tranquillity.



The sight of the open sea and breathtaking views of the Snowdonia mountain range can be truly inspiring.
So when choosing your farm accommodation, what features will you be looking for?
---
You may like the idea of staying in a secluded Georgian mansion next to beautiful woodlands. Or perhaps a rest in a traditional 18th century property full of character may appeal to you. Relax in a comfortable chair with wonderful sea views over Holyhead Bay.



If you are a budding landscape artist there are inspiring places to stay with panoramic views over the Menai Straits.
Stay on the south side of the island and you can see Caernarfon Castle and the lovely Lleyn peninsula across the water.
Bird watchers or walkers can choose from one of a number of centrally located farmhouses.
This way you are well placed, for example, to get to the Nature Reserve at Cemlyn on the north west coast and Newborough Warren in the south.
Those of you who choose to stay in a farmhouse on the eastern side will be within shouting distance of the magnificent medieval castle at Beaumaris.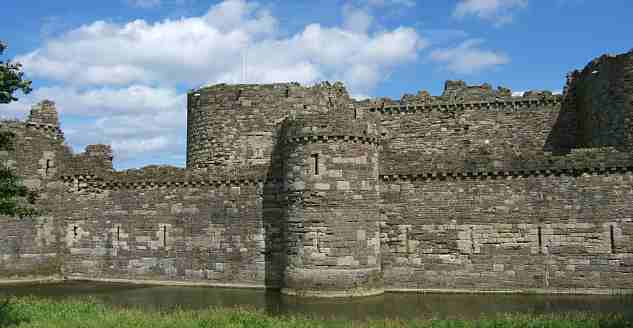 You will also be minutes away from Penmon Priory and the largest Dovecote in Europe.
There again, you may want spacious accommodation off the beaten track and get away from it all.
From here you could explore the island's many villages by bicycle or visit one of the many hidden historic treasures off the sleepy country lanes.
If you are a keen golfer you will find a number of golf courses dotted across the island. A stay at a farmhouse close by will be the perfect match.

To the west of the island, the farmhouses are closer to the port of Holyhead. So if you plan to visit Ireland on the Holyhead to Dublin ferry, this would be a good base for you.
There are also some spectacular sea views and great walks along the "Area of Outstanding Beauty" coastline. You are close to the RSPB reserves at South Stack and Valley. And there's an award winning beach in Trearddur Bay.
We have split the island into four areas to help you plan the best place to have as your vacation base. Choose where you would like to be based and then complete the form below. We will then arrange for you to have more information on your accommodation shortlist.
You may also find it helpful to refer to the Map of Anglesey and a list of attractions by area.
---
Western Farmhouses
Penrhyn Farm, Llanfwrog; (01407) 730888 (***)
Storws, Llanfachraeth; (01407) 740316
Penyrorsedd Farm, Llanfachraeth; (01407) 730630 (****)
Ty Mawr, Valley; (01407) 740235 (***)
Central Accommodation
Llwydiarth Fawr, Llanerchymedd; (01248) 470321 (****)
Drws Y Coed, Llanerchymedd; (01248) 420276 (****)
Tre-Wyn, Llanerchymedd; (01248) 470875 (****)
Mynydd Mwyn Mawr, Llanerchymedd; (01248) 420276 (***)
Eastern Accommodation
Wern Farm, Menai Bridge; (01248) 712421 (****)
Plas Cichle, Llangoed, Beaumaris; (01248) 810488 (****)

Southern Farmhouses
Tal-y-Foel, Dwyran; (01248) 430377 (****)
Bodlawen, Brynsiencyn; (01248) 430379 (****)

Please note that the stars used above are based on the rating system used by the Wales Tourist Board. For example, three stars denotes "very good" quality, while four stars means "excellent" quality.
Return to Anglesey Accommodation
Return to Anglesey Today from Farmhouse Accommodation