Where Now for Anglesey Aluminium Smelter, Holyhead?
Passing Skerries Lighthouse on passage to Holyhead you can spot the Anglesey Aluminium Smelter tower on the distant horizon long before you can see Holyhead Harbour.
The aluminium smelter just outside the town of Holyhead was built in 1971, and this location was chosen because of the deep water berthing potential along with the natural shelter afforded by the outer harbour.
The smelter is jointly owned by the Anglo-Australian miner, Rio Tinto Group and American company, Kaiser Aluminium and Chemical Corporation, and it employs over 500 people at the location. Most recent figures show that the plant produces over 140,000 tonnes of aluminium per year.
Do you want to get news of the latest developments? Try here to find what you're looking for......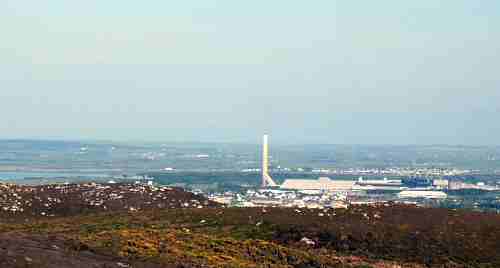 Go here for Latest News on the smelter

Alumina (or aluminium oxide) is produced from the bauxite ore, which is a mixture of minerals containing hydrated aluminium oxides.
Much of the processing of the bauxite is done close to where it is mined, either in the Carribean or in Australia (which accounts for about 40% of world reserves).
Ships from these locations arrive at the jetty in Holyhead harbour along with others carrying coke.
The alumina is passed from the ship to the smelter using a conveyor belt and then refined by electrolysis to produce aluminium metal.
Smelting aluminium is a very energy intensive process and the local smelter has a contract with Wylfa Nuclear Power Station to provide the plant with a baseload electricity supply of about 240 MW.
Crucially, Wylfa is due to close in 2010 and then begin decommissioning, so Anglesey Aluminium Metal is now urgently trying to secure a new competitive supply of electricity for its operations.
A difference of half a kilowatt can be significant enough to raise the question of profitability and hence continuation of the local smelter.
Among the possibilities being considered for short to medium term electricity supply are a gas-fired power station on the old Rhosgoch site or possibly the use of biomass in a power station on-site.
Taking a ten year time frame, and given the UK Goverment's decision in January 2008 to give the green light to new nuclear build, it seems likely that a new station at Wylfa will be online, and could then be an altenative source for the aluminium plant.
Clearly, these are difficult times for the island, and a recent report by Tribal consultants pointed to the dire economic outlook for the island should the Anglesey Aluminium smelter follow Wylfa in closing down. The number of jobs at risk is of the order of 1,500.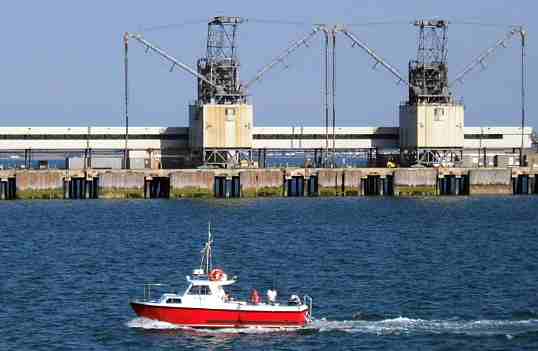 At the global level, demand for aluminium remains strong and recently Aluminium Corp of China (Chinalco) linked up with US Aluminium giant Alcoa to buy 12% of the Anglo-Australian Mining group Rio Tinto for $14.05bn.
This move means Chinalco in effect has an interest in the Anglesey Aluminium smelter at Holyhead. The Chinese government action is widely seen as an attempt to block a takeover attempt of Rio Tinto by Anglo- Australian mining rival BHP Billiton.
Could the possibility of moving smelting opportunities closer to the main markets of Greater China become more likely if BHP Billiton succeeds in its bid?
If so, perhaps the Chinese Government may be seen as the saviour of Anglesey Aluminium.
Rio Tinto, the Anglo-Australian miner which owns 51% of the Anglesey Aluminium smelter at Holyhead, has just announced record profits of $7.443 billion, 1% up on the 2006 financial year.
And Anglesey Aluminium along with Rio Tinto Aluminium contributed to 9.34% of this record earnings figure.
The company clearly sees itself as the global leader in the bauxite and aluminium sector with this latest announcement and its recent $38 billion acquisition of Alcan Inc.
The company has set annual records for production of iron ore, aluminium, bauxite, refined gold and refined copper.
And with world commodity prices set to remain strong, there was good news for Anglesey Aluminium, with Rio's Chairman upbeat about future prospects.
Paul Skinner said: "The strong increases in global minerals demand are driven by demographic and economic fundamentals in fast growing countries like China and India.
These long term trends are driven by domestic developments, and are therefore largely insulated from any potential near term weakness in western economies."
In time we will see how the global commodity picture and the local energy needs of the Anglesey Aluminium smelter will impact on the plant's long term prospects.





Return to Business on Anglesey from Anglesey Aluminium Smelter

Anglesey Today