Anglesey Coastal Path Walk with Albert Owen MP
The MP for Anglesey, Albert Owen, has decided to walk the whole length of the Anglesey Coastal Path over a 12 day period.
Set in an Area of Outstanding Natural Beauty or aonb, the Anglesey Coastal Path covers 125 miles of fascinating seascape.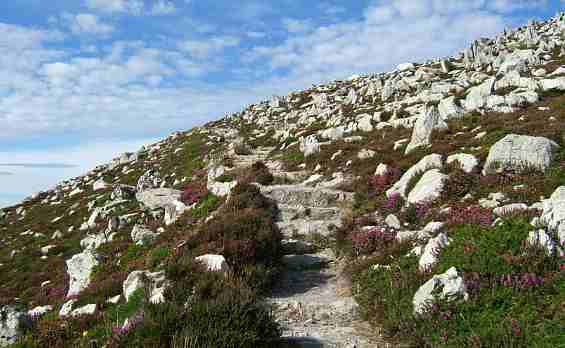 Albert Owen wants to raise the profile of this natural asset on the island and to meet local community and voluntary groups along the journey.
He hopes visitors and locals alike will take the opportunity to walk the coastal path and appreciate the amazing and varied natural beauty along the route.


The walk will be broken down into bit-sized chunks, doing between 8 and 14 miles a day over a 12 day period.
The action kicks off at St Cybi's church in the port of Holyhead, on the west coast of Anglesey.
Highlights of each leg of Mr Owen's journey will be posted here, so do return to see how what our local MP gets on.
Here is the Itinerary for the walk, which starts on Sunday 20 August, with the final leg to be completed on Thursday, 31 August.


---
Albert Owen's Round Island Itinerary
Sunday 20 August
Holyhead to Trearddur
Depart:10.00 am
Distance:12 miles Start: St Cybi's Church, Holyhead SH 247 826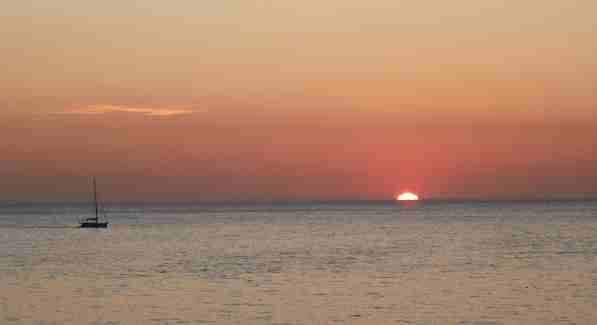 Monday 21 August
Trearddur to Four Mile Bridge
Depart: 11.00 am
Distance: 8 3/4 miles Start: Trearddur Bay Hotel Car Park
Tuesday 22 August
Four Mile Bridge to Aberffraw
Depart: 09.30 am
Distance: 13 3/4 miles Start: Four Mile Bridge Post Office
Wednesday 23 August
Aberffraw to Newborough
Depart: 11.00 am
Distance: 13 miles Start: Aberffraw Village Hall
Thursday 24 August
Newborough to Moel y Don
Depart: 12.00 pm
Distance: 7 1/2 miles Start: Llyn Rhos Ddu Car Park SH429 650
Friday 25 August
Llanfairpwll to Beaumaris
Depart: 12.00 pm
Distance: 7 1/2 miles Start: Pwllfanogl (Lay-by overlooking Menai Straits)
Saturday 26 August
Beaumaris to Pentraeth
Depart: 10.00 am
Distance: 12 1/2 miles Start: Bulkeley Hotel, Beaumaris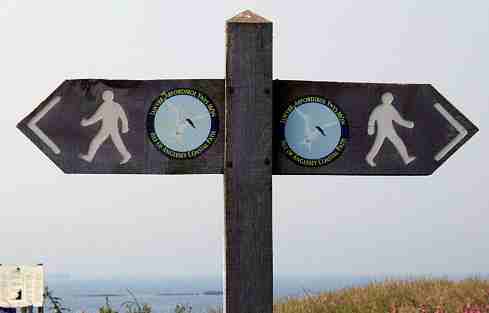 Sunday 27 August
Pentraeth to Moelfre
Depart: 1.00 pm
Distance: 5 1/2 miles Start: Pentraeth SH 531 797
Monday 28 August (Summer Bank Holiday)
Moelfre to Amlwch Port
Depart: 10.00 a.m
Distance: 12 1/2 miles Start: Moelfre SeaWatch Centre
Tuesday 29 August
Amlwch Port to Cemaes
Depart: 12.00 pm
Distance: 7 1/2 miles Start: Amlwch Port
Wednesday 30 August
Cemaes bay to Church Bay
Depart: 10.00 am
Distance: 10 1/2 miles Start: Main car Park, Cemaes Village Centre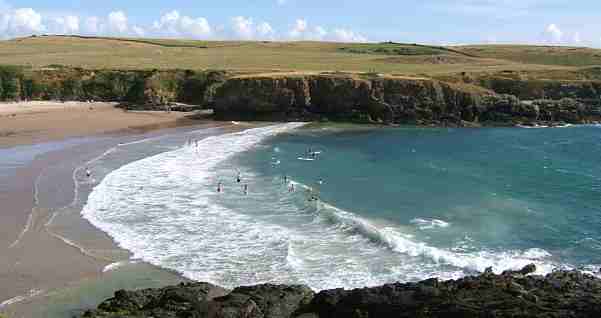 Thurdsay 31 August
Church Bay to Holyhead
Depart: 10.00 am
Distance: 14 miles Start: Church Bay





Return to Historic Coast from Albert Owen walks Anglesey Coastal Path

Anglesey Today