Holyhead Holiday Park Jobs Hope
by J Roberts
(North Wales)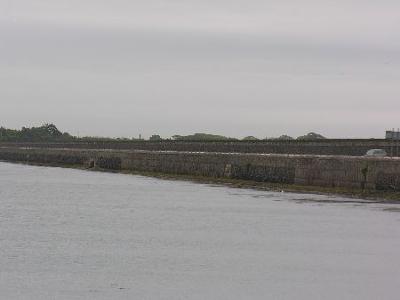 Up to 600 jobs may be created near Holyhead with proposals by Land and Lakes Ltd. to develop a holiday park on land currently owned by Anglesey Aluminium Metal (AAM).


The company, which is a subsidiary of Kingmoor Park Properties Ltd, hassecured an open option agreement with the former smelter owner AAM to design and build luxury log cabins and apartments on approximately 200 acres which forms part of the tree-covered Penrhos Coastal Park.
These proposals while very welcome in terms of boosting job opportunities for local people and offering a potentially sensititve and sustainable development of land which is part of an Area of Outstanding Natural Beauty, will need to obtain full planning permission from Anglesey County Council.
Land and Lakes CEO Richard Sidi said the aim was to create a quality leisure resort destination at the 200 plus acre site, while at the same time offering the local community a sustainable economic legacy.
Welsh Labour First Minister Carwyn Jones today welcomed these proposals which could lead to the creation of a new leisure resort with upwards of 600 jobs on Anglesey.
The Labour Welsh Government has worked closely with Anglesey Aluminium, Land & Lakes and Anglesey County Council to help this proposal come together.
Also of interest to the First Minister is the latest position on the disposal of the former smelting works complex.
He looks forward to the announcement of a preferred bidder and their detailed proposals that could create an additional 500 new jobs, bringing a potential 1,000+ much needed new posts to the island.
With regard to
the former smelter site, it is understood that Anglesey Aluminium is currently in discussion with three companies who have expressed an interest in purchasing the location, for which the asking price is £10 million.
At the moment there is a small re-melting operation on the site which employs between 60-70 people.
There is also the prospect of a 300MW biomass power plant being constructed on the site by AAM. A formal planning application has been submitted to the UK Government Department of Energy.
It is understood the interested purchasers are also prepared in principle to facilitate continued use of the jetty in the outer harbour of Holyhead port for berthing cruise liners.
Visits by a host of cruise ships make a significant contribution to the economy of Anglesey and the wider North West Wales hinterland.
Recent funding from the Labour Welsh Government has been approved for dredging operations to improve berthing at the AAM jetty, which will be included in the sale to a new owner.
Local MP Albert Owen said he would "continue to work with stakeholders to make this
development
happen."
It seems there are exciting times ahead for this part of Anglesey. Jobs in the sustainable leisure industry, as well as work in power generation and possibly manufacturing and maintenance of turbines for alternative energy projects.
This will meet the long term aims of the
Energy Island concept
as well as capitalising on the many natural advantages of the area for sustainable tourism.
For more local news and articles, subscribe to our free
Anglesey Newsletter
here. It's as easy as 1-2-3!