Welcome to Anglesey, Wales
Experience beautiful Anglesey, the island for all seasons off the North Wales coast.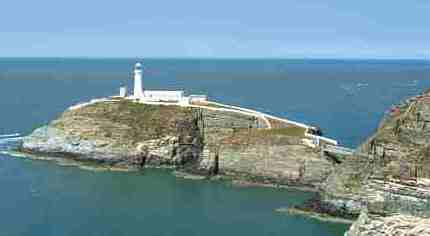 A holiday on the island offers you a number of unforgettable attractions.
With Anglesey coastal path covering over 125 miles of beautiful coastline, our island is the jewel in the crown of Wales. And our island has the title "Area of Outstanding Natural Beauty", awarded in 1967 in recognition of its importance to the nation.
So, if you love nature, prepare your senses for some spectacular sea views and an excellent coastal path. Climb Holyhead Mountain and see Ireland over the horizon. Watch the Holyhead to Dublin ferry plough its single furrow westward.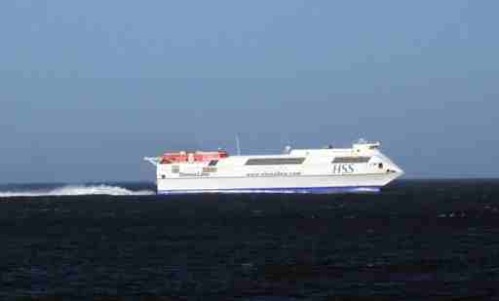 Relax. Forget all your worries and stress. Come and see the many magnificent historic and wildlife sites. Step back in time and discover the fine and impressive castle built by Edward I at Beaumaris and the rich history surrounding the town.
To the west is the town of Holyhead, now a bustling port and major transport link with Ireland but once a sleepy fishing village. Two thousand years ago Holyhead was occupied by the Romans, who left an impressive fortress overlooking the now busy harbour.
You can visit this Roman fort and the historic St Cybi's church built within the fortress wall. Named after the Celtic saint, Cybi (originally Cebius), many visitors from all over the world visit this church which contains a colourful history.
To the north of the island, why not take a look at the historic old port town of Amlwch and the nearby Parys copper mountain, site of old Roman copper works.
Be the perfect explorer. Take a bicycle and discover interesting hidden attractions along our peaceful country lanes. Near the centre of the island is Llyn Alaw (Lake) where you can try your hand at fly fishing. We've seen some big catches here, including rainbow trout!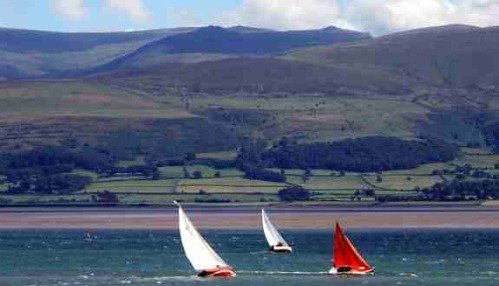 Smell the fragrance of wild flowers, see their vivid colours. Listen out for the sounds of nature. Off South Stack prepare yourself for a riot of sea pinks and yellow wild gorse carpeting the cliff tops. Watch out for and hear the puffins, cormorants, guillemots and other seabirds as they busy themselves off the cliffs.
Enjoy:
Sailing along our beautiful coastline


Swimming from award-winning quality, clean, sandy beaches


Fishing below spectacular cliffs or on peaceful lakes


Diving off our coast to search for hidden treasures


Golf on quality courses with spectacular scenery
Anglesey has a good choice of quality hotels, guesthouses and self-catering accommodation to make your holiday a comfortable one. So come along and enjoy breathtaking scenery during your stay.
As we are updating the site regularly, do check out for the latest news at WHAT'S NEW on the top left-hand menu.
You can subscribe to our FREE monthly newsletter, Anglesey Today. This is one of the best ways for you to keep up with the latest news on what's happening on the island.

Hopefully, we will see you here sometime soon!
In the meantime relax and take a virtual tour of our beautiful island. :)
Yours sincerely,
David Phillips
Anglesey Today.com
Use Sitesearch to find your way around Anglesey today
Get Anglesey News here, latest Anglesey events and what's on the island
Information on Wylfa Magnox Nuclear Power Station on Anglesey, Wales. Explains how nuclear energy from Wylfa is made and meets our electricity needs.
Send Anglesey Ecards to your friends, beautiful pictures of Anglesey
Demi Moore's Half Light has UK premiere in Holyhead, Anglesey. Shot at Llanddwyn Beach and other island locations
A rich selection of attractions on the beautiful isle of Anglesey. Interesting, historic sites and exciting natural landscapes and sea views.
Find a lovely Anglesey beach to make your vacation a memorable one. Long sandy beaches or small coves, rock pools and lagoons, and for all seasons.
A free newsletter on Anglesey. Keep informed about the latest events on Anglesey
News on Anglesey Airport development at RAF Valley on Anglesey. A new civilian air link is being set up at the RAF base near Valley
History of Anglesey and the sea. Find out how this beautiful coastline witnessed dramatic invasions, amazing sea rescues, and the birth of new industries.
Learn about Anglesey Lighthouses operated by Trinity House. History of this distinguished Corporation together with information about the beautiful Anglesey coastline.
Information on rail travel to Anglesey for international and UK based visitors. Also FAQ's on travelling options including Ireland, rail passes and point to point tickets.
Review your air travel options when planning your UK visit. Various options for reaching our beautiful island of Anglesey from the airport of your choice.
A sitemap to help find information on Anglesey
Why not contact us here at Anglesey Today. Leave a comment or ask a question
The Business on Anglesey Directory acts as an informationn hub for those seeking business and retail services on the island
Energy sources on Anglesey. Debate on the looming crisis as we have to look at all types of energy to secure our future needs.
Horizon Nuclear Power is the joint venture between RWE Npower and E.On UK for new nuclear build. Looks at the Wylfa new build programme on Anglesey
Latest on Wylfa Magnox Nuclear Power Station on Anglesey.
Map of Anglesey showing main roads and towns and ferry link to Ireland. Your Anglesey map to help you plan your holiday on this North Wales island
Get healthy living food diet tips from Jan Walker, a nutritional therapist based on Anglesey
Guide on ferry to Ireland from the port of Holyhead on Anglesey. Information and timetables for Dublin and Dun Laoghaire destinations
How I build sites with a great web business partner. A guide for success in the online jungle.
Find your perfect accommodation before you visit the beautiful island of Anglesey. Select Hotels, guesthouses, farmhouses and holiday cottages.
Anglesey news items you may have missed can be found here. Archives are listed monthly
Read the Anglesey Informer for the latest community news and articles on the island, distributed in East Anglesey
A brief review of Anglesey news and events from October 2006
Property Directory of estate agents on Anglesey, and information to help you in your decisions about choosing the right home on the island.
Amazing Anglesey photos taken by Paul Mattock, experienced commerical photographer captures the essence of this island
The fast ferry to Dun Laoghaire from Holyhead gets you to Ireland in 99 minutes. The Stenaline HSS carries cars and foot passengers. A fast train, DART, gets you into Dublin in 20 minutes.
Anglesey Wildlife Latest News and List of Forthcoming Events
The Anglesey Coastal Path offers you breathtaking sea views and plenty of healthy exercise
Your favourite restaurants or pubs on Anglesey. Eating out on an island with a reputation for producing good food. Choose some great dishes including seafood.