Wylfa Latest News
Here you will find the latest news on Wylfa Magnox Nuclear Power Station on Anglesey.
With energy rising to the top of the UK policy agenda, the role of nuclear power in the future energy security of Britain is once more in the spotlight.
There is also the role of nuclear energy as a source of low carbon to balance fossil fuel energy sources.
It also provides a dependable, steady and predictable baseload supply to balance the intermittent nature of renewable energy sources.
The future of the local plant is also important from an economic perspective, given the number of high quality jobs it provides for local people.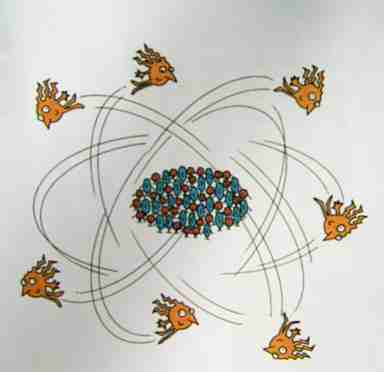 Click here to have your say on the latest news
Click here to see what others have said on this topic
---
February 8, 2008
HAVE YOUR SAY ON WYLFA B! YES OR NO?
PAWB is running a campaign against a new station. Tell us what you think. Do YOU agree with the Stop Wylfa B campaign?



Your Comments and Latest News
Do you have an interesting story or comment about Wylfa? Share it!
What Other Visitors Have Said
Click below to see contributions from other visitors to this page...

June 1
Wylfa B, the putative new nuclear plant on Anglesey, came a step closer with the recent positive statement on nuclear power by DTI Secretary, Alistair Darling, and the interest shown in the site by EDF Energy and E.ON.More here
May 20
Prospects for new nuclear build at Wylfa brighten with the launch of the Energy White Paper and new consultation on nuclear power this week. The Government believes that nuclear must be part of the energy mix to address both UK security of supply and our climate change targets.More here
May 10 2007
French Energy giant subsidiary EDF Energy visits the NDA site at Wylfa to assess its possibility as a nuclear new build location. Read more


---
Now you can keep up with all the latest news and current events by subscribing to our free Anglesey Today Newsletter. Just complete the simple form below; it's as easy as 1-2-3!
---
August 14 2006
Stakeholders will be asked about their views on the future of Wylfa in a Questionnaire which is launched on the 15 August 2006. The responses will form part of the report from Magnox Electric Limited to the NDA as part of the End Uses Consultation process. Have YOUR say on the future of Wylfa
25 July 2006
The NDA says that they are looking at the feasability of accelerating the decommissioning of magnox nuclear plants, including Wylfa. If a business case can be made for a 25 year process, then sites could be ready for alternative uses by 2031. In Wylfa's case this would probably be around 2035.
Magnox Electric Limited is expected to carry out the studies, looking into waste management and waste disposal techniques. The conclusions of the report will be in the NDA Review of Strategy which starts in early 2007.


20 July 2006
Wylfa Nuclear Power Station is to close in 2010 according to the Nuclear Decommissioning Authority (NDA). Bill Hamilton for the NDA said it would be uneconomic to extend the plant's life. He added: "We recognise we have a socio-economic responsibility to look at the implications of any decisions we make about nuclear plants on the communities which they currently live in."


4 July 2006
Prime Minister Tony Blair has raised the propsect of Wylfa B, a new nuclear power station on Anglesey. This follows his comments to the House of Commons Liaison Committee when discussing the release of forthcoming energy review.
Blair boosts new plant prospects


21 June 2006
The comments of British Energy CEO, Bill Coley, about there being no need for a nuclear subsidy suggests Wylfa B is more likely to come about.
More about nuclear subsidy


6 June 2006

Nuclear Energy will play an important role in addressing the UK's energy gap and tackling the problem of climate change. This is the message coming from Vincent de Rivaz of energy giant, EdF. Read more about this story


20 May 2006
The
Nuclear Decommissioning Authority (NDA)
started its operations in April 2005. It was set up under the
Energy Act 2004
with the task of making sure that
nuclear sites
across Britain are cleaned up
safely, securely
and cost-effectively.
One of the important responsibilities of the NDA is to hold public consultations with local people and to publish a strategic Annual Plan to be approved by the Department of Trade and Industry.
Learn more about the work of the NDA on Anglesey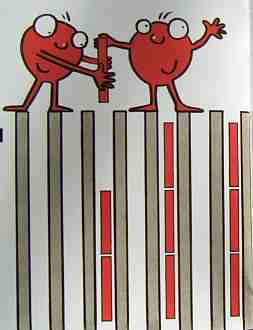 At a meeting of the Welsh Affairs Select Committee in the House of Commons this week, representatives of the NDA told MP's that it was unlikely that Wylfa will be still operating beyond 2010.
This is of great concern to the island community because of the knock-on effect on local employment. The Magnox Power Station at Cemaes generates electricity for the Rio Tinto Aluminium metal plant outside Holyhead.
The Anglesey Aluminium smelter needs a constant and dependable supply of electricity and so the closure of Wylfa will mean the smelter will have to look elsewhere to provide the 225 MW it needs to power the plant.
Potential job losses from the two plants closing could be almost 1,500 when account is also taken of the support and transport jobs that would be lost.
NDA director Richard White fears the extension would pose difficulties as it would invlove more than just the local power plant.
Firstly, under an international treaty between the UK and Ireland (under OSPAR)all discharges from Sellafield's Thorp reprocessing plant in West Cumbria must cease by 2020.
Spent fuel rods are currently taken by rail from Valley to Sellafield to be reprocessed, and clean up at Sellafield must start by 2012 to 2013.
And the only site producing Magnox fuel, Springfields near Preston, is now closed and decommissioning will soon start. So it seems difficult to see how Wylfa can continue much beyond 2010.
The local MP, Albert Owen, is still optimistic a solution can be found to this impasse.