Anglesey Care Home, Bryn Mel Manor

A time may come when you need to look for an Anglesey Care Home for a loved one, when their care needs are greater than family and friends are able to offer.
Bryn Mel Manor Care Home near Llandegfan on Anglesey is a caring community which is well equipped to sensitively cope with this need, while at the same time allowing residents to keep their dignity, individuality and relative independence within a happy and relaxed environment.

This approach seems to be well summarised in Bryn Mel Manor's philosophy that staff and residents are like family.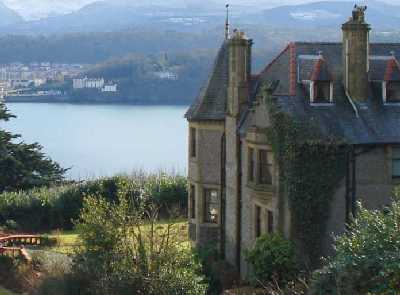 This warm, friendly Anglesey Care Home is set in 12 acres of fine lawned gardens located between Menai Bridge and Beaumaris, with breathtaking panoramic views over the Menai Straits to the Great Orme and Snowdon Mountains.
Built in 1899 as a luxury house, the original charming character has been carefully and tastefully retained while converting the property into a modern, state-of-the-art elderly care home.
Bryn Mel Manor sets out its main aim as offering a complete package of care for residents in a relaxed and friendly environment.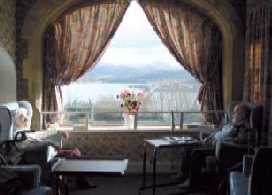 Each bedroom is en-suite with tasteful furniture and converted to the highest standards.
Bathrooms are designed in such a way to accommodate residents with challenging personal care needs with hoists which make bathing easier.
And to ensure residents get prompt attention, each room has a nurse call system installed.
During the day residents can relax in the warmth and comfort of the oak and mahogany panelled library, lounge and dining rooms.
Residents at Bryn Mel Manor enjoy the best quality food, hygienically prepared in a modern fully fitted kitchen by the home's own highly trained chef.
If some potential residents have special dietary preferences and needs, these can be accommodated.
What does this Anglesey care home offer?
Families of possible residents can be reassured that their loved ones will receive 24 hour care by trained and experienced nurisng staff who are dedicated and committed to caring for all the residents.
To ensure high professional standards are maintained, all staff receive regular appraisals and follow a continuous training programme to ensure they are up to date with all relevant aspects of high quality personal and nursing care.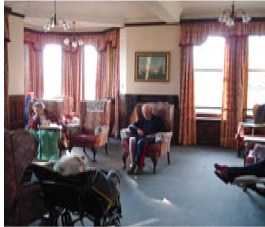 The Resident's Charter
Bryn Mel Manor underpins its committment to a caring, family friendly and professional service with its Resident's Charter, which includes 20 pledges. From the perspective of the resident here are just three of them:
To be encouraged and helped to maintain a fulfilling quality of life
To be treated with courtesy at all times and have their own privacy and dignity respected
To be empowered to fulfil their human, emotional and social needs and to follow the religion of their choice
So what is a typical day at Bryn Mel Manor?
An early breakfast is followed by mid-morning tea or coffee and biscuits. Residents can enjoy a lunch at around 12.30 pm which can offer a choice of three courses.
Around mid-afternoon tea and cakes are offered while the day is finished off with a light tea, and later a nightcap if requested.
For more information on what this Anglesey Care Home can offer please read more here or call the team on (01248) 712999, or alternatively you can write to:
Bryn Mel Manor Care Home
Glyn Garth
Menai Bridge
Anglesey
LL59 5PF
This advertisement is based on information provided by Bryn Mel Manor Care Home. Anglesey Today is not responsible for the accuracy of the descriptions or the veracity of the statements used in the above piece. If interested in the services provided by the home, readers are advised to make contact with the home either in writing or by telephone as shown above.



Return to Healthy Living
Return to Anglesey Today from Anglesey Care Home