Property Directory for Anglesey, Wales
Against the backdrop of the global credit crunch, many observers looking at Anglesey property will wonder if good value exists and if 2009 is a good time to buy a house on the island.
Whether you want to move here permanently or are looking for a holiday home, the island is one of the most beautiful settings in Wales for your investment.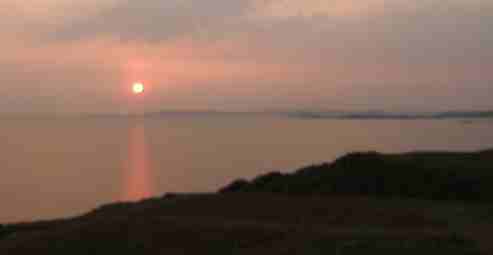 As an Area of Outstanding Natural Beauty, with unspoilt countryside and spectacular sea views, the isle of Anglesey is the ideal location for property.
And with excellent beaches, miles of coastal paths to explore, a mild climate and good road and rail access, it all adds up to a sound place for a home.
With such a good climate and quality of life it is inevitable that people want to buy a holiday home or to relocate or retire here.
But data based on Land Registry figures show that the housing market slump is set to continue, with houses in Wales falling by an average of £64 per day (compared to £110/day in England).
Sales of property in Britain have reached their lowest level for 31 years, in the 3 months to February 2009.
Data from the house building sector shows that construction is near an 88 year low, which according to the National Housing Association would represent a fall of 50% in new houses being built.
And while the Bank of England has cut interest rates to record lows, the housing market on Anglesey remains stagnant, with cautious lenders refusing to make new mortgages available.
For the remainder of 2009, most surveyors only see further falls in house prices and this includes properties on Anglesey.
The Council for Mortgage Lenders (CML) has reported that mortgage lending showed further falls in January 2009.
First time buyers now have to put down much larger deposits, with up to 30% not uncommon.
On Anglesey, the cost of the average home in March 2009 is around £150,000, with properties having shed around 20% of their value over the past twelve months, since the credit crunch took its hold on the UK economy.
There are variations across different parts of the island, but the downward trend is strong across different property types, including terraced, flats, semi-detached and detached properties.
Whether you are looking for a town house in the urban area around Holyhead in the west, or a rural cottage in mid Anglesey or a detached property along the Menai Straits between Beaumaris and Menai Bridge, the market appears very weak indeed.

In the south west of the island, Rhosneigr properties are averaging £184,750, and this area is considered to be one of the most sought after areas of Anglesey.
On the eastern side of the island, average prices in Marianglas are £228,950, one of the highest, while Beaumaris sees the price falling to around the £205,000 mark.
The stretch between Beaumaris and Menai Bridge (£182,000) is linked by a single trunk road which is in need of upgrading and there is very little room for further development on a narrow stretch of land where the terrain is very steep.
This area is very rich in tree coverage and this adds to the milder climate on this side of county.
Trearddur Bay in the south west is popular with summer visitors and many of the properties here are second homes.
There are problems here with flooding and a very controversial planning application which was originally called in by the Welsh Assembly has now been given the green light.
But potential purchasers may need to do their due diligence as the site is on a former cricket field which was often flooded and with rising sea levels predicted, even the best impartial assurances from the developer may not be enough to prevent nature taking its course.
What price house insurance here, I wonder?
Looking ahead it is still worth reflecting on the predictions of Capital Economics, who have a good record on property prices. Back in 2007 when everyone else was caught up in the property boom, Capital Economics was warning of significant falls in house prices.
In early 2009, they are still looking at further falls of at least 20% over the next 12 months or so, while prominent estate agents are suggesting the slump is bottoming out. Well, you can choose who you prefer to believe on these matters.


Keep up with the latest news on Anglesey house prices and other property matters here
---
Anglesey Financial Services
Richard Jones of Security Financial Services Ltd. is an Independent Financial Adviser based in Rhosneigr. He offers a range of services which may be complimentary to those related to property investment.
Learn more about Financial Services on Anglesey

To find out more about buying a home on Anglesey, take a look at the various contacts listed below:

Read the Latest News on Coastal Radioactivity off Anglesey




Beresford Adams
15, High Street,
Menai Bridge, Anglesey
T: (01248) 714115
Mon Properties
Llangefni T: (01248) 722200
Holyhead T: (01407) 763377
Amlwch T: (01407) 832772
Burnell's
15/17, Market Street,
Holyhead, Anglesey,LL65 1UL
T: (01407) 762165
Anglesey Property Co.
Benllech Bay, Anglesey,
LL74 8TR
T: (01248) 852710


Joan Hopkin Estate Agent
18, Church Street, Beaumaris,
Anglesey,LL58 8AB
T: (01248) 810847
Reed Rains
Stevenson House,
Wellfield, Bangor
LL57 1EF
T: (01248) 352323

Your Checklist for Anglesey Property



Return to AngleseyToday