Security Financial Services Ltd
About Us
Security Financial Services Ltd. is led by Richard Jones Cert PFS CeMAP MLIA(dip, an Anglesey based Independent Financial Adviser. He is married to Gill and has two children, Claire and Will.
Richard began his career with National Westminster Bank and has also worked with Endsleigh Insurance in London. When the chance came up to live and work in Australia, Richard took the opportunity and gained valuable experience with National Mutual and Australian Mutual Provident in Perth.
On his return to the UK, Richard decided to practice as an Independent Financial Adviser and so bought the advisory division of the established business, Security Financial Services Ltd. in 1995.
The company achieved direct regulation by the Financial Services Authority in January 2004.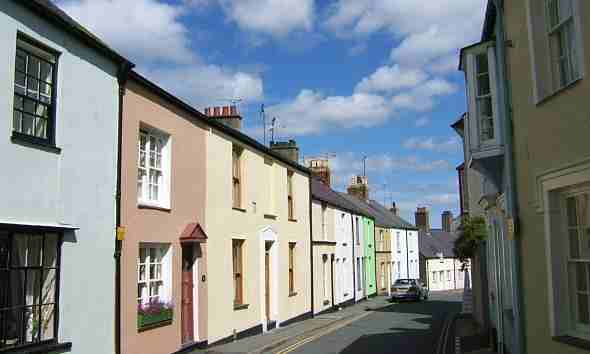 ---
AIM
As an independent financial adviser, we aim to enable our clients to achieve long term financial security. Our client centred approach aims to add value and help clients achieve their lifetime financial goals.
---
APPROACH
Our approach allows you to take a holistic view of your financial plans.
We achieve this by preparing a Confidential Financial Review at our first meeting. This document sets out your current situation and acts as a starting point for long term planning.
Your Financial Plan is the result of this initial review. You keep the document and we will use it as a reference point at future annual reviews.
Inevitably there will be occasions when your circumstances require referral to a legal, tax or trust specialist. Imagine this as seeing your GP who refers you on to a specialist when necessary.
---
OUR SERVICES
We aim to:
ensure our clients are financially well organised
secure the most competitive returns on investments having regard to client objective, security and time horizon
protect and maintain your income and capital in the event of unemployment, long term illness, disability, critical illness or death
help you reduce servicing costs on your mortgages and other borrowings
---
Find out how the recent Turner Report into long term Pension Reform may affect your future retirement plans. More information on the Turner Report

New provisions to pensions that were introduced on A-Day in April 2006. A-Day for your Pension


---
To find out more on the above and other areas of financial planning that are important to you, just complete the form below and Richard will aim to answer your questions.

Security Financial Services is authorised and regulated by the Financial Services Authority.


Return to Anglesey Property

Return to Anglesey Today from Security Financial Services