Canatxx LNG Limited, Amlwch
Canatxx LNG Limited plans to build and operate a liquified natural gas (LNG) regasification plant on the former Great Lakes site at Amlwch, Anglesey.
Tankers bring LNG to a fixed platform located 3 Km off shore. The LNG is pumped through a pipeline under the sea.

Click here to add your story, comment or news on this topic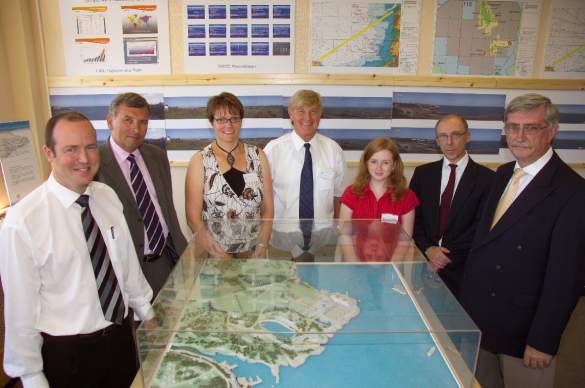 Unlike conventional regasification plants the LNG will not be stored at Amlwch. The LNG is converted from a liquid to a gas using the heat from sea water.
The gas is then piped 70 miles under the sea to the National Gas System at Nateby, north of Preston, Lancashire. Gas will not be stored on site.
The Canatxx LNG proposal at Amlwch would contribute to the UK's need to address its strategic long term energy security. With the UK likely to be importing up to 90% of its gas by 2020, a diverse supply is a hugely important consideration.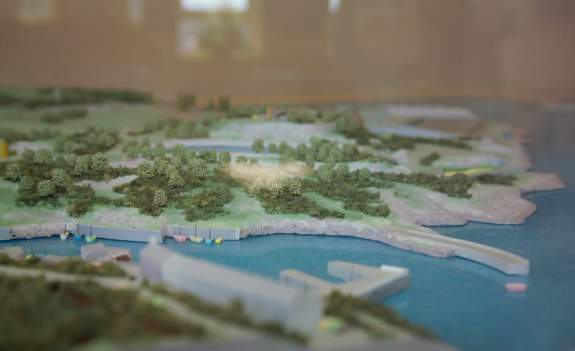 To keep up to date with developments on the above just complete the form below and subscribe to the free Anglesey Today Newsletter.

When operating the plant is designed to regasify up to 3 bcf per day of LNG. This represents between 25% and 33% of UK daily total demand for gas. It will take 24 hours to discharge a tanker. At peak it is estimated that three tankers would be discharged a week.
Understandably, local stakeholders want to know how these proposals will affect them and how they can find out more about the plans.
In July 2006, Canatxx LNG held a Public Exhibition Consultation at the former Great Lakes site to give members of the public a chance to see plans, make their views known and to hear from company representatives.
As a result of this consultation, over 300 people attended the exhibition and written responses were received. As a result of the Exhibition changes were made to Canatxx's original proposals. This was reflected in the planning application submitted to Anglesey County Council in October 2006.
The company has commissioned a number of studies and surveys that feed into the Environmental Statement and take account of health and safety issues.
The Environmental Statement contains studies into the impact of the proposal on a range of matters including heritage, marine ecology, flood plain assessment and hazardous substances.
We hope you will use this resource to find the answer to any questions you may have and to keep you up to date with the latest news. There is also a contact form (see below) where you can pose a question not answered on the following pages.
Canatxx LNG Ltd. will look at the issues of concern you may have and endeavour to answer them.




---
FIND OUT MORE BELOW
Tell me more about the Environmental Impact Assessment (EIA)


---
For answers to the following questions click here

Why choose Amlwch?
What will the Tankers be like?
How does the platform work?
How will the LNG be piped ashore?
What happens to the LNG when it comes ashore?
How does the LNG change back into gas (regasification)?
Is LNG stored on site?
How is the natural gas distributed into the national grid?
---
Safety Considerations
For more information on this aspect read more here


---
Questions that have been asked. Read the answers here


---
Have A Great Story About This Topic?
Do you have a great story about this? Share it!
What Other Visitors Have Said
Click below to see contributions from other visitors to this page...

To contact Canatxx LNG Limited about any matter relating to the application please complete the form below:
The above article and other supporting articles linking from this page, and relating to the application for a regasification plant at Amlwch, have been provided to Anglesey Today by Canatxx LNG Limited for the purposes of communicating to local people how the proposals may affect them.



Return to Energy from Canatxx LNG Limited

Return to Anglesey Today