Benllech Community News
Get the latest Benllech news and information on events in the local community.
The Anglesey Informer will keep you up to date with what's on in and around the local area.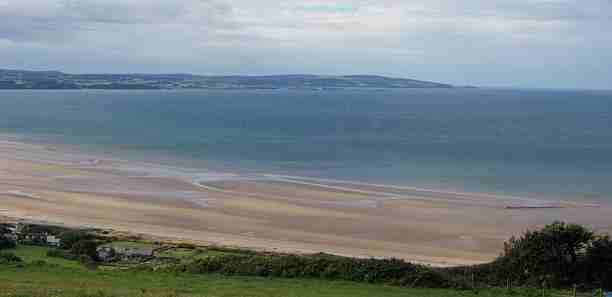 Below you will find the latest local news and events. If you want to include an event that you would like to promote, feel free to enter the details in the box below.
Anglesey Informer will place the information here within 24 hours of receiving your details.


---
LATEST NEWS
LATEST
Wednesday 15th August 11-4pm Embroiderers Guild Ynys Mon & Gwynedd Branch Embroidery Exhibition - free admission, refreshments Community & Ex-Servicemen's Hall Further info: Edith Stuart 01248 470074
Wednesday 15th August
9am-6pm Patronal Festival,St Mary's Church, Pentraeth
Friday 27th July
7pm; Pentraeth Parish Church Hog Roast Entertainment by Lleuwen Steffan & band Auction of original work By John Baum, local artist, stalls & raffles; Pentraeth Memorial Hall
Wednesday 25th July 10am-12 noon Ynys Mon Trefoil Guild Coffee & Cake Morning Community & Ex-Servicemen's Hall
Tuesday 17th July
Embroiderer's Guild: UFO Day, Brynteg Hall
Monday 16th July 2pm Ladies Group Summer Party Community & Ex-Servicemen's Hall
ARTS & CRAFTS GROUP
The above group are looking for exhibitors to join them on certain dates throughout the summer months to display and sell their chosen craft. Please contact Pat Bolton 01248 410711 for further details.
Saturday 7th July
Doors open 6.30pm; Show starts 7pm: Amlwch Showstoppers present "Summer Heat Variety Show" - songs and dances from Annie, Grease, Mary Poppins & High School Musica in the Community & Ex-Servicemen's Hall. Adults £4, Child & OAP £3 Family (2+2) £12
Saturday 23rd June
10am; Benllech Ladies' Group Coffee Morning in aid of Guide Dogs for the Blind; St Andrew's Church Hall
Thursday 21st June
7pm for 7.30; Friends of Coastal Path AGM All welcome Pilot Boat Inn, Dulas
Wed 20th June 7.30pm Benllech Gardening Club Talk by Chris Wynne, NW WT "Orchids & Dragonflies" at Community & Ex-Servicemen's Hall
Tuesday 19th June
2pm Embroiderers' Guild "The Rhuddlan Girls"; Brynteg Hall
7.30 pm; Benllech & District Flower Club Visitors' fee £4 Further information from Pat Bolton 01248 410711 Demo entitled "Container Mania" by Dorothy Roberts at Community & Ex-Servicemen's Hall Visitors welcome
Monday 18th June
2pm Benllech Ladies' Group Bryn Jones talks on "Fire Safety in the Home" at the Community & Ex-Servicemen's Hall
Saturday 16th June
Parade starts 11.30 am Goronwy Owen Hall Benllech Carnival: Anyone interested in placing a stall on the field or any Queen and Court wishing to attend contact Lynda 01248 853682; Ysgol Goronwy Owen
Saturday 5th May
£5 per table: contact Carol on 01248 852261 Attic Sale in aid of Benllech Carnival. Community & Ex-Servicemen's Hall
Saturday 12th May
7.30pm; Sponsored by Welsh Council Arts Scheme and ACC 'Nostalgic Piano' with Concert Pianist Robin Colvill Narrator: Kim Colvill. Community & Ex-Servicemen's Hall Tickets £7, £5 conc. From Egertons or Newscentre
Tuesday 15th May
From 11am; Embroiderers Guild Ynys Mon & Gwynedd Fundraising Day Lunch/sponsored stitch Demos by committee. Community & Ex-Servicemen's Hall
Wednesday 16th May 7.30pm
Benllech Gardening Club Talk by Wales Air Ambulance at the Commmunity & Ex-Servicemen's Hall
Monday 21st May 2pm
Benllech Ladies Group, Fashion Show by Oxfam at Community & Ex-Servicemen's Hall
Wednesday 23rd May 12.30pm
Benllech Ladies Group Outing to Conwy Valley, followed by afternoon tea at Maenon Abbey Hotel : Cost £12 Bus from Benllech Square 12.30pm Tel 01248 852092 or 851266 to book
Saturday 26th May
Benllech Gardening Club Plant Sale & Coffee Morning at the Community & Ex-Servicemen's Hall
Sunday 8th April
10am Carnival Coffee Morning St Andrew's Church Hall, Benllech
Saturday 14th April
Friends of Anglesey Coastal Path at 11am (Wear suitable clothing & bring a snack & drink)
If you wish to bring your dog ring Ed: 01407 840600 4-5 mile walk starting from River Ffraw Bridge car park, Aberfraw (GR 355689). A walk via lanes and fields to Porth Cwyfan beach & island; returning along the cliff tops to Aberffraw and ending with visit to St Beunos Church
Sunday 15th April
3.30pm Carnival Treasure Hunt £5 per car. Starts from Library car park
Monday 16th April
2pm Benllech Ladies' Group Flower Arranging - Kay Middlemiss Community & Ex-Servicemen's Hall
Tuesday 17th April
7.30pm, All welcome Flower Club Meeting Demonstration ('Come Cruising Along') by Shirley Robinson Community & Ex-Servicemen's Hall Further info from Pat Bolton 01248 410711
Tuesday 17th April
2pm; All welcome, Embroiderers Guild Ynys Mon & Gwynedd - Speaker - Barbara Howell on 'Little White Cloths' Brynteg Hall
Wednesday 18th April
7.30pm Gardening Club. Meeting - Mr Helmand Mehta, Menai Bridge - 'Pictures from around the world and Antarctica Community & Ex-Servicemen's Hall
23rd - 28th April
7.30pm Melody Makers present 'My Fair Lady' Community & Ex-Servicemen's Hall
BENLLECH CARNIVAL
Coffee Morning 08/04/07 10am
Treasure Hunt 15/04/07 3.30pm £5 per car starting from libary car park
Attic sale 05/05/07 10 - 2pm ex-servicemans hall £5 per table contact Carol 01248 852261 or 077633 57912
It is the 30th year of Benllech carnival so we are doing some extra fund raising. Thank you for your help; Carol, Sarah and Alicia.
BAREFOOT IN THE PARK
Friday 16th March,7.30pm - New Century Theatre Company present 'Barefoot in the Park', a romantic comedy by Neil Simon at Benllech Community & Ex-Servicemen's Hall - Tickets £7, £5 concessions from Egerton Estates,Benllech or Benllech Newscentre

GOOD TURN SCHEME
Thursday 22nd February 10am - Community & Ex-Servicemen's Hall - coffee morning - cakes, bric-a-brac, raffle etc.
LUNCHEON CLUB
Require suitable drivers within the area to help transport our customers to a venue in Benllech and then back home after lunch on Tuesdays.
If you are able to contribute a couple of hours of your spare time between 11 am and 1 pm once a month it will be much appreciated by those persons who benefit from this valuable service. Please contact Mrs Jean Yates on (01248) 852784.
---
FRIENDS OF ANGLESEY COASTAL PATH
Saturday 17th February; Easy/moderate 5 mile walk between Benllech and Moelfre. Meet 10am in beach car park (GR 523825). All welcome.
A linear coastal walk from the fishing village of Moelfre, by Traeth Bychan (on the new part of the coastal path) and on to Benllech. We will take cars to the start at Moelfre. Length approx 5 miles. Wear walking boots/shoes, bring suitable warm clothing and some food and drink. If you wish to walk with your dog please give Ron a ring.
---
DISTRICT GARDENING CLUB
Meetings to be held on following dates at 7.30pm at Community & Ex-Servicemen's Hall.
Wed 21st February - Talk on 'Volunteering' Also judging of photographic competition - To enter provide a colour or black and white photograph of a 'winter or christmas scene' up to max A4 size.
Wed 21st March - Spring flower show (competition) - bring along 5 spring flower heads or a single spring pot plant. New members & visitors always welcome.


---
BENLLECH LADIES GROUP
Monday 19th February 2007 2pm. A Talk by Peter Hughes on 'Sniffer Dogs'. Community & Ex-servicemens Hall


---
FLOWER CLUB
Tuesday 20th February 2007 7.30pm; Return visit from Jilly Hodge of Glan Conway. Jilly invites us to 'Be Her Guest' which is the title of her demo.(Members are reminded that annual membership of £17.50 now due) Visitors welcome; entrance £4 including refreshments. T: 01248 410711. Venue: Community & Ex-Servicemen's Hall
IT'S A CELEBRATION!
Tuesday 20th March: we will be celebrating 25 years of happy monthly meetings of the Flower Club. To help us make this a memorable occasion we have invited Sionedd Hughes from Oswestry to demonstrate her flower arranging talents to us all.
Sionedd has devised a special programme for us entitled. It's time for a party and those members who watched her demonstration in September 2005 will know they are in for a fun evening.
Benllech Ex-Servicemen's Community Hall is the venue, the evening commences 7.30pm and visitors will be more than welcome. Further information from Pat Bolton tel.01248 410711
Latest information on Flower Group, click here


---
RECREATIONAL ASSOCIATION
Glanrafon Hotel was the venue for the AGM on 23 November. The Deputy Chairperson thanked everyone for attending.
The team captains were thanked for their efforts during the season, especially Tynygongl senior citizens who were promoted to the first division of their league.
Votes were taken and the new officers for the club will be President,Jim Turner, Chairperson, Hugh Astley, Deputy Chairperson, Kath Agar, Secretary, Jim Turner and Treasurer, Don Whittingham.
---
To keep up to date with village events and in the rest of Anglesey, you can now subscribe to the free Anglesey Today Newsletter. Just complete the simple form here, with your first name and email address.
To send any comments or ask Sue any questions, just complete the form below.
Return from Benllech Community News to Anglesey Community News

Return to Anglesey Informer

Return to Homepage